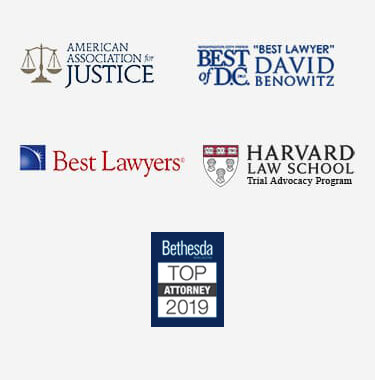 Virginia Overloaded Vehicle Injuries
There are many circumstances in which a truck may exceed maximum weight. There are a variety of reasons why a truck may be overweight or may come out overweight after a stop at a weigh station. Some of the more innocent reasons include calculation errors, cargo errors, mistakes with the proper loading of axles, or other things that are simply human error and were not intentional.
Other more intentional things could be that shippers tried to take advantage of negligence by the testing or non-watchful law enforcement to take a bigger load with a permit from a lighter load. A larger load means more profit, but larger loads are also more dangerous and are restricted in certain areas. If you have sustained injuries due to an overweight vehicle in  Virginia, contact a professional attorney today.
Exceeding Maximum Weight Consequences
There are different situations in which a truck may exceed the maximum weight or capacity. The truck is intentionally overloaded with too much cargo for what it is rated to take to benefit financially. It may be a situation in which the truck was configured differently, meaning the axles were moved from one area to another or the axles were not added and this moves a truck from one category to another. An overweight vehicle can cause serious injuries to other drivers in Virginia.
Risks Posed to Other Drivers
The weight limits and load limits for trucks exist for safety reasons. The safe reason for trucks to be loaded in a certain way is to make sure that the safety equipment such as brakes, steering, and support systems that keep a truck safe, balanced, and predictable on the road function as intended. When a truck is overloaded or exceeds weight, it may not be able to function as intended and predicted. Whenever there is a lack of predictability, there can be danger. That is why there are requirements for size, weight, and equipment for vehicles in Virginia.
Injuries Sustained in Overweight Truck Accident
An accident with a large truck can be catastrophic, especially when the truck is overweight or overloaded. The truck driver may lose control and is unable to control the truck, the trailer, and the cargo which can result in catastrophic injuries. Severe injuries due to a Virginia overweight vehicle include broken bones, traumatic brain injuries, crush injuries, and spinal injuries. All of these are commonly seen in accidents involving overloaded or overweight trucks.
Type of Cargo and Injuries
The type of cargo a truck hauls may exacerbate the damages in these accidents. Typically, it makes for a catastrophic scenario, but it is more tragic when the type of load can result in more serious and more catastrophic injuries. For example, trucks can haul certain materials that can pierce or cause damage to vehicles including logs, machinery parts, heavy equipment, and things of that nature. When the overweight truck carries flammable or toxic materials such as gas, gasoline, chemicals, fertilizer, or toxic materials, they can cause significant injuries or create a toxic situation. These Virginia overweight vehicles can cause serious damage and injuries.
Risks to Infrastructure (Bridges, Roads, et cetera)
There are several different dangers to infrastructure when a truck is overweight or overloaded. Highway barriers may sustain significant damage in the event of an accident involving an overloaded truck. Bridges can experience direct structural effects such as fatigue in steel and degradation of their cement decks. The life cycle of pavement is significantly reduced when exposed to ongoing overloaded truck traffic.
What is a Safe Truck?
Hopefully, a safe truck does not cause an accident. A safe truck is properly loaded within the weight limits and is less likely to cause an accident and put someone in danger on the road. A properly restrained load that is within weight guidelines can be controlled in such a way as to keep it within its trailer and compliant to a minimal state. When a Virginia overweight truck rolls, for example, it is not uncommon that the load is tossed or dumped on a highway or vehicle, causing injuries.