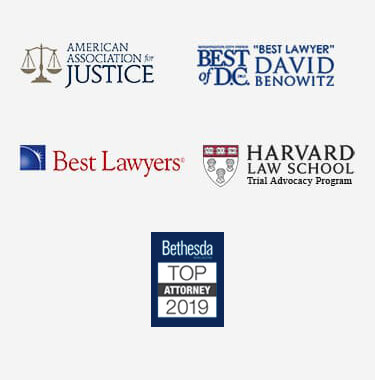 Stafford County Truck Accident Attorney
According to the Insurance Institute for Highway Safety, in 2012, the National Highway Transportation Safety Administration reported that in vehicle crashes involving a commercial "big rig" truck and at least one other vehicle, 273 truck drivers were killed, while over 2,800 occupants of the vehicles they collided with died.  That's a ratio of over 10 to 1 in favor of the trucker.  As to injuries, the ratio of 17,000 truckers to 76,000 occupants of other vehicles creates a ratio of one trucker injured for every 4.5 passenger vehicle occupants' injuries. Those who are injured when they collide with a semi generally suffer more serious injuries than in a traditional car accident because a loaded big rig outweighs their vehicle by as much as 20 to 1.  This is why those injured in Stafford County or anywhere in Virginia need an experienced Stafford truck accident lawyer to protect their rights when they are injured by the negligence of a truck driver.  The same goes for surviving family members of someone who has been killed in a trucking accident.
Serious Accidents Caused by Commercial Truck Drivers, and Their Employers
Most big rig truck drivers handle their vehicles with professionalism and skill, but a number of factors involving drivers, their vehicles, and their parent companies can suddenly cause a catastrophic wreck.  These can include:
Substandard or inadequate driver training.
Trucking companies encouraging drivers to travel faster and spend more hours behind the wheel than permitted by U.S. Department of Transportation (DOT) regulations. This leads to driver fatigue and fatal mistakes.
Accidents caused by shifting cargo, often because the rig was improperly loaded or the cargo was not adequately secured. This can render the truck uncontrollable.
Faulty inspections, routine maintenance, or repair
Defective parts on the truck. This could lead to additional claims against the manufacturer in addition to the trucker or the company that employs them.
Both Sides Investigate a Truck Accident
Due not only to the more serious injuries, but also to the fact that the trucking industry is heavily regulated by the federal government, investigations of the accident do not end after the police finish their inquiry.  Federal regulations even require much higher insurance coverage on commercial trucks.
In an accident where injured plaintiffs are not at fault, the odds that one of the defendants may be responsible for a high amount of damages   If this can be discovered and proven, the odds of the injured plaintiff's attorney being able to negotiate a favorable settlement before trial can rise dramatically. The Trucking company's insurance investigators are have high incentives to fight for their clients' best interests, which unfortunately is often at odds with the best interests of the injured party.  Insurance investigators are good at their job and their job is often to gather evidence to prove why their client was not at fault.  When the insurance company has a seasoned professional on its side, the injured parties need an experienced Stafford truck accident lawyer on their side.  An injury lawyer and his team can  conduct their own investigation and secure all available documentation on the condition of the truck, and driver records, as soon as possible.
One of the reasons for such diligence on the part of trucking insurers is that claims against their companies, and settlements, can be very high in the kind of catastrophic accidents that result from big rig truck collisions.  This is due to a combination of factors, namely the serious nature of the injuries and property damage at stake and the higher levels of coverage maintained by the trucking companies and their parent organizations.
Truck accidents are one of the worst types of vehicle accidents imaginable. If you are wondering what your next step should be, hiring proper legal counsel would be a smart move. A truck accident lawyer in Stafford County can provide the reassurance of having solid legal counsel to monitor your case and advise you along the way.
Available Damages and Fair Settlements
Damages for who are seriously injured in a wreck caused by a reckless trucker or negligent transportation company can include:
Medical bills past, present, and future
Lost income (including any benefits associated with their job or profession)
Pain and suffering
Temporary or permanent disability
Damaged or destroyed property, including personal property in the vehicle
Wrongful death, which include damages due the deceased victim and several types of survival damages
Punitive damages if any defendant was willfully negligent or committed a criminal offense that led to the accident (like drunken or reckless driving)
By retaining an experienced Stafford County truck accident lawyer to protect your family's recovery rights, you take a proactive approach to asking for fair damages.  A thorough investigation of not only the accident scene but also the documentation surrounding the truck's condition and driver behavior is a powerful tool in negotiating a reasonable settlement sooner rather than later, thereby avoiding an expensive trial.  But if a trial presents the best scenario for a full recovery, we are ready to look out for your best interests there as well. Our team is standing by to help, so call today for your free, no-commitment consultation.