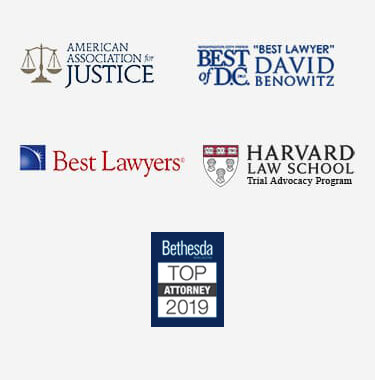 Stafford County Auto Accident Attorney
Each day, traffic collisions occur on interstates, highways, bridges, residential streets, and even parking lots. Those injured in serious collisions caused by another driver's actions have legal rights to restitution. If someone caused you physical harm in an auto accident, you may be entitled to seek financial compensation from the at-fault driver. A Stafford County car accident lawyer can help recover damages for clients involved in various types of motor vehicle accidents, including:
Car accidents
Motorcycle accidents
ATV and other recreational vehicle accidents
Boating and watercraft accidents
Airplane crashes
Public or mass transit accidents
Accidents involving pedestrians
Accidents involving cyclists
And more
The personal injury practice group at our Virginia law firm can work with you and on your behalf to streamline the injury claim process and fight for the compensation you deserve.  Call today to conduct your free initial consultation.
Auto Accidents in Virginia
If a driver exhibits erratic, reckless, or aggressive driving behavior, he or she puts the well-being of neighboring drivers, passengers, pedestrians, cars and property at risk. A person who is deemed a reckless driver by law enforcement officials is criminally charged and severely punished in the Commonwealth. Likewise, impaired and intoxicated drivers face serious charges and penalties. If one is convicted for such risky and dangerous driving behavior, the offender will face penalties such as incarceration, heavy fines, license suspension or revocation, and more.
Although such driving behaviors are restricted and aptly punished by law, the criminal penalties, on their own, do nothing to benefit those injured by such practices. With the help of a skilled Stafford County car accident lawyer, you can receive recompense for the damages incurred, including medical treatments, property damage, loss of wages for time missed from work, and even compensation for the physical and emotional suffering caused by the accident.
Motorcycle Accidents
Any motor vehicle accident can result in damages and injuries, but accidents involving motorcycles tend to have particularly catastrophic results. Over the last several years, an average of more than 4,000 motorcyclists were killed in accidents each year in the United States. According to the most recent statistics of the Governor's Highway Safety Association, motorcycle fatalities spiked in 2012, with a projected 5,000 deaths for the year. Thousands more are injured in such collisions. Many require hospitalization, face permanent or long-term disability, and undergo life-altering infirmities. Studies indicate that the majority of motorcycle accidents are not the fault of the cyclist, but are the result of another car, truck, van, bus, or other vehicle. Often, the accident is caused by the blind spot of the automobile driver, making it difficult to see the motorcycle and properly and safely maneuver around it.
A Stafford County auto accident lawyer can properly evaluate the details of a motor vehicle collision involving a biker to determine fault. If another driver is found to be responsible for the accident, financial compensation is available for the motorcycle driver with apt legal representation.
Boating and Watercraft Accidents
A Stafford County car accident attorney can also help clients who are injured in boating accidents.  According to the U.S. Coast Guard's Boating Safety Division, the five vessels most likely to be involved in a recreational boating or watercraft accident are;
Open motorboat
Personal watercraft (PWC)
Cabin motorboat
Canoe/kayak
Pontoon boat
In 2012, open motorboat accidents claimed the lives of more than 280 people as a result of drowning or fatal wounds. More than 1500 others received non-fatal injuries requiring medical care. Personal watercraft, such as Jet Skis, Sea Doo's, or Waverunners, were involved in accidents responsible for more than 700 injuries and nearly 60 fatalities.
While the majority of boat and watercraft accidents are the fault of the driver, there are certainly instances in which another boater or recreational watercraft driver is at fault. Additionally, passengers are often injured by the reckless or careless drivers of the vehicle on which they ride. The U.S. Coast Guard reports that the top 10 contributing factors to various watercraft accidents are:
Operator inattention
Operator inexperience
Improper lookout
Machinery failure
Excessive speed
Navigation rules violation
Alcohol use
Force of wave/wake
Weather
Hazardous waters
If you were involved in a watercraft or boating accident on the Rappahannock River, Potomac River, Aquia Creek, or another Virginia waterway, contact a Stafford County auto accident lawyer to discuss the circumstances surrounding your accident. Your legal advocate can help to determine upon whom or what the blame lies. If another person's actions are responsible for your injury, you may gain recompense for your suffering through a civil accident injury liability suit.
Auto Accident Attorneys in Stafford, Virginia
Those injured in an auto accident of any kind may face a variety of damages including physical, emotional, property, and monetary. When the recklessness, carelessness, or negligence of another person is the reason you are suffering, a Stafford County car accident lawyer will diligently work to help you obtain a monetary award to provide proper compensation. The Virginia auto accident attorneys with our firm offer a free consultation for you to evaluate your case and assess your legal options. Give us a call today to learn if you are eligible for restitution.