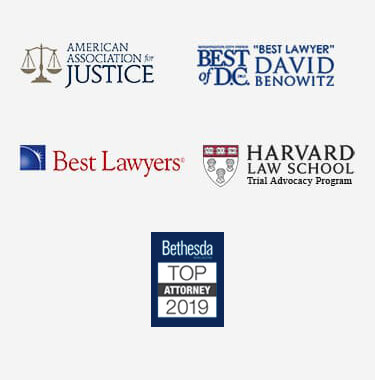 First Steps Following a Virginia Motorcycle Accident
If you have been involved in a motorcycle accident in Virginia, there are a number of important steps you should take immediately to ensure that the damage of the accident is minimized as much as possible, and to avoid hurting your claim should one be necessary later on. The following is information on these steps and how a Virginia motorcycle accident lawyer can assist in recovery. To learn more or begin discussing your case, call and schedule a consultation today.
Step 1: Get Medical Attention
The most important thing following a motorcycle accident is to call 911 and get medical attention as soon as possible. If you are able, check other passengers for injuries. A lot of motorcycle helmets are equipped with telephone or communication devices that allow an injured person to call the police and emergency paramedics. Getting an ambulance on the scene as soon as possible is extremely important to your health.
Following a 911 call, the Virginia dispatch will call both an ambulance and police to the scene of your motorcycle accident. This accomplishes two primary tasks at once. You will get the medical care that you need and the police can investigate and write a police report that a lawyer can use when building your case.
Step 2: Collect Available Information
If your injuries permit, collect as many details at the scene of the accident as possible. It is important to get identification information from the other driver including their name, contact information, and insurance information.  Insurance information may be for the owner of the vehicle, not the actual driver. If you see the name on the insurance differs from the driver, ask questions to determine the relationship between the insured and the operator of the vehicle.
If you have a cell phone or camera, take a picture of the scene of the accident. If you know there are witnesses of the accident, try to get their information, as well. Get as many details as possible to explain the situation that led to the accident. Additional details to note can include weather conditions, road conditions, traffic condition (whether it was heavy or light traffic), and if the other car was speeding.  
Step 3: Follow the Doctors Orders
Once you receive care or go to the emergency room, you need to follow your doctor's orders as soon as you're discharged. If they tell you to follow up with your primary care physician, you need to do so in a timely fashion. If you don't have a primary care doctor, ask the ER to recommend doctors that you can follow up with. If you do not follow up with the doctor's orders, you will hurt your case.
Step 4: Contact a Lawyer
Contacting a local motorcycle accident lawyer is probably the most effective thing you can do. Having a lawyer familiar with the process who can guide you and help put you at ease.  An attorney can make sure you don't harm your potential case or compromise any of your rights. Additionally, they can be more effective at getting compensation in your case.