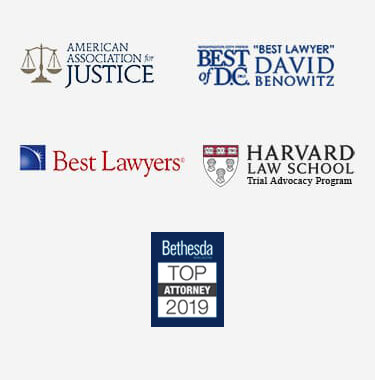 Virginia Motorcycle Crash Dynamics
Motorcycles make up only about three percent of the registered vehicles in the United States, though the small fraction of the population that owns and operates motorcycles is quite diverse. Whether purchasing a motorcycle for the benefits of fuel economy, or choosing your ride out of a sense of style and rebellion, those who own and ride motorcycles know that your bike is more than a simple means of transportation.
The type of motorcycle and the engine capacity you choose says a lot about who you are as a rider. One thing that the vast majority of riders' share – whether you're a H.O.G. or into café racers or sport-touring cycles like those made by Piaggio and BMW – is skill and ability. Unfortunately, many other drivers on the road are not nearly as careful and accidents, and fatalities, do occur. If you have been injured by the careless, reckless or negligent actions of another motorist, call our law firm to speak with a dedicated motorcycle accident attorney.
Our team of lawyers can help you pursue compensation for the harms and losses you have suffered, whether you were injured or you lost a loved one. Only a lawyer can provide you with sound legal advice in this arena, so you should call to schedule a no-cost appointment today. The following information is meant to educate readers on motorcycle styles, engine capacities, and crash dynamics so that injuries can be avoided if at all possible.
VA Motorcycle Styles
Whatever your reason for buying a motorcycle, there is a bike to meet pretty much every riders' needs. Far from being one-size-fits-all vehicles, motorcycles vary in style, function, and power.  Among the most popular types of motorcycles are the following:
Sportbikes
Cruisers
Touring
Off-road
Café racers
Scooter
Track bikes
Standard
Electric
Sport-Touring
Dual sport
On-off-road
Touring-scooter
Youth
A new motorcycle owner in Virginia must pass a series of exams to obtain a special M-class driver's license before taking a bike to the roadway. The testing performed by the Virginia Department of Motor Vehicles (DMV) includes a motorcycle knowledge exam and motorcycle road skills test.
Ensuring that motorcycle operators are aware of applicable traffic laws and are able to properly navigate the roadways is one way Virginia strives to limit the occurrence of motorcycle accident injuries. When accidents do occur, however, personal injury attorneys are available for free case analyses to determine if financial compensation is due to the accident victim.
Motorcycle Classification by Engine Type
Aside from basic types, motorcycles are also classified by one of three other characteristics, including the number of cylinders, the combustion chamber capacity, or by the number of strokes in the power cycle.
Number of Cylinders
A motorcycle engine can possess anywhere from one to six cylinders, although the most common models employ 2- and 4-cylinder engines. The placement of the cylinders may vary from manufacturer to manufacturer or even from model to model. For example, a two-cylinder engine can have parallel-twin engines in which pistons are placed vertically side by side, or in the case of a v-twin, the cylinders form a 45-degree angle (or "V") and the pistons oppose one another. This v-twin style was once the most popular of choices among motorcycle designers and engineers.
A four-cylinder engine is the most popular of designs today. Whether the cylinders are placed in a row or in a "V", these engines tend to run more smoothly and at higher rpm (revolutions per minute) than twin-cylinder engines.
Combustion Chamber Capacity
The size of a motorcycle engine's combustion chamber impacts the amount of power it generates. While volume does not tell the exact power of the bike, the two factors are directly related.
Smaller, light-weight motorcycles, such as mopeds, operate with a 50 cubic centimeter (cc) combustion chamber. They lack power, only reaching maximum speeds of about 35 miles per hour, but they boast serious fuel economy, able to travel about 100 miles on a single gallon of gasoline.
A 250cc engine or greater is recommended for use on highways, freeways, and interstates as smaller engines often fail to produce the speed necessary to keep up with higher-speed traffic.  One motorcycle safety website recommends that individuals master bikes with a capacity of 250 to 550cc before taking on more powerful models.
Motorcycles with engine capacities of 600cc and larger are heavier-framed, have more power, and can quickly reach high speeds. Motorcyclists who choose bikes with these higher capacities and capabilities need both experience and skill.
It is not uncommon for mass production motorcycles to have capacities of 1,500cc or greater. The Triumph Rocket III boasts the largest displacement engine of any mass produced motorcycle as of 2010, with 2,294cc. Often, the lure of more power is too much for a motorcycle buyer to resist, but beginners should be wary of purchasing a bike with this much power until they have mastered the skill required to ride these machines.
Virginia Motorcycle Accidents
Although motorcyclists account for only an estimated three percent of roadway traffic, motorcyclist deaths account for approximately 14 percent of all traffic fatalities, according to the National Highway Traffic Safety Administration (NHTSA.)  Based on analysis of crash data, it has been found that a motorcycle operator is about thirty times more likely to be killed and five times more likely to be injured in a crash than an automobile occupant.
According to Motorcycle University, a California-based website dedicated to motorcycle safety and information, "A 1000cc motorcycle will exceed the most expensive exotic sports cars for acceleration and stopping. When things go wrong on such a bike, they go wrong so quickly that mistakes become hard to avoid, and there is no reset button during a crash." In 2012, there were 2,416 motorcycle crashes in Virginia, according to the Department of Motor Vehicles. Of that number, approximately 40 percent of the accidents involved a 500cc capacity motorcycle or greater, 20 percent involved lightweight bikes with a 50cc to 125cc engine capacity, and the remaining 40 percent involved bikes in other capacity ranges. Understanding the capabilities of a motorcycle and properly handling the power is important for the safety of each motorcycle operator. For a full review of the 2012 statistics, you can check out the DMV report here.
In 2011, more than 4,300 motorcyclists were killed in the United States. Ninety-four of those deaths took place in Virginia, and of those fatally wounded, an astounding 99 percent were wearing a protective helmet.  While it is necessary to take every possible safety precaution, there can be no substitute for awareness on the roadways.
Motorcycle Accident Attorneys in Virginia
The likelihood of injury or death in a traffic accident is much greater for motorcycle operators and their passengers than for others on the road, and the risk of serious, life-altering head trauma – or traumatic brain injury (TBI) is great. If you or a loved one have been hurt or fatally injured in a motorcycle accident caused by another driver, contact a lawyer to find out more about receiving financial compensation for your suffering. Call our Virginia law offices today to schedule a free consultation.