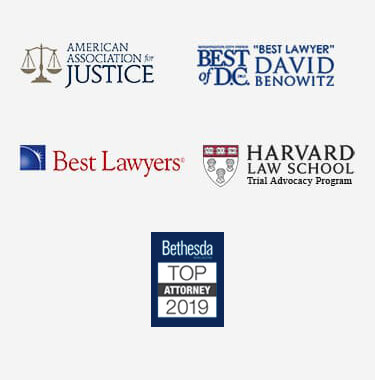 Virginia Misread Pap Smears Lawyer
A recent study out of Johns Hopkins University reveals that women are dying from cervical cancer more frequently than originally thought. One reason for the rise in these deaths could be from misread pap smears. A misread pap smear will cause a delay in the diagnosis and treatment of cervical cancer, leading to higher mortality rates.
In fact, if a woman with a history of negative Pap smears receives a diagnosis of cervical cancer or other abnormal cellular changes, there is a high likelihood that at least one of her previous pap smears was misread.
Women in this situation should request that a pathologist review their previous pap smears and contact an established Virginia misread pap smears lawyer. Let a seasoned cervical cancer malpractice attorney fight for you.
Pap Smear Negligence and Liability
The laboratories and staff who read Pap smears have a legal and ethical duty to read them with as much accuracy as possible. Sadly, some laboratories put profits abouve accurate Pap smear readings.
Sometimes the screening methods used or unreasonable expectations as to how many slides should be read by staff each day lead to misread pap smears. When this happens, the staff breaches their duty to the patient. By acting in a manner not consistent with the standard of care, they are negligent and liable to the patient.
Then the patient suffers injury and damages as a direct result of the misreading of her pap smear. A Virginia misread pap smears attorney could use medical expert witnesses as per Virginia Code § 8.01-581.20 to show the judge or the jury that the misread pap smear was the proximate cause of the plaintiff's injury.
What Damages Can Cervical Cancer Plaintiffs Claim?
Damages are awarded to the plaintiff, usually in the form of money, to compensate the plaintiff for their loss or injury. Their purpose is to make the plaintiff as they were before the medical error, as much as possible.
Compensatory and General Damages
Compensatory damages are economic, and general damages are non-economic in nature. Each case is different and should be discussed in detail with a reliable misread pap smears lawyer in Virginia. Common compensatory and general damages include:
Past and future medical bills
Past and future lost wages
Emotional distress
Mental anguish
Loss of enjoyment of life
Loss of consortium
When determining the amount of the award that a plaintiff should receive, the jury will consider the age of the plaintiff, their occupation, and the extent of their injuries.
Punitive Damages
Juries have the option of also assigning the plaintiff punitive damages. Reserved for cases when the defendant(s) acted with extreme indifference or in a wanton manner, punitive damages are meant to punish and deter the same future behavior.
Legal Limits on Damages
Many states place limits, also known as caps, on how much money a jury can award to a plaintiff, including Virginia. Punitive damages are legally limited to $350,000. Compensatory damages are limited to under $3 million but are specific to the year that the claim is filed as per Virginia Code § 8.01-581.15.
Hire a Virginia Misread Pap Smears Attorney Today
If you are a cervical cancer patient who believes one of your previous pap smears may have been misread, it is important to learn more about your legal rights. By hiring a well-versed and compassionate Virginia misread pap smears lawyer, you could pursue receiving the damages to which you are entitled. Reach out today for your case evaluation.