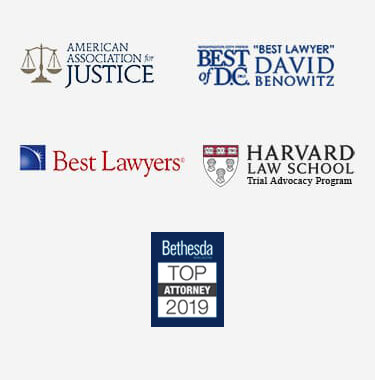 Cervical Cancer Litigation in Virginia
Routine PAP smears are so important that doctors recommend them for every woman. As a patient who trusts their doctor, you believe the reported results of your PAP smear and act accordingly.
If your doctor told you that the results of your cervical cancer screening were negative and later found out that you did indeed have cervical cancer, your well-being and your life have been put at risk.
Since cancer can spread quickly if left untreated, a correct diagnosis is imperative for all patients. Cervical cancer litigation in Virginia aims to seek justice for those who had a delayed or wrongful diagnosis of cervical cancer. You can learn more about your legal rights by contacting a skilled medical malpractice attorney.
Requirements for Filing a Cervical Cancer Lawsuit
For cervical cancer victims, some requirements that must be met when filing a case. The one that potential plaintiffs should be keenly aware of is the statute of limitations or the deadline for filing their case. Virginia Code § 8.01-195.7 gives cervical cancer plaintiffs one year to file.
An experienced cervical cancer malpractice attorney could ensure that the plaintiff's case is filed on time. Consulting with an attorney as soon as possible after learning about their cervical cancer could help the attorney build a strong case. Cases that are not filed within the given statute of limitations are usually dismissed by the judge at the request of the defendant.
Medical Expert Witness Requirements
The use of medical experts is detailed in Virginia Code §8.01-581.20. Under this code, medical expert testimony is required in Virginia cervical cancer litigation. No more than two expert witnesses per medical specialty can be used on any issue.
The testimony of the medical expert witness needs to:
Establish the standard of care
Show how the defendant acted negligently to violate the standard
The expert witness must be licensed to practice in the state of Virginia or licensed in another state and meet the educational and examination requirements for Virginia licensure. Witness testimony cannot be excluded on the ground that they do not practice in the state, as long as they are familiar with the statewide standard of care.
What if the Defendant Apologized Before Trial?
Plaintiffs may wonder if they will win their case when a jury learns that their doctor or pathologist apologized to them or felt sorry for them. Virginia Code § 8.01-581.20:1 states that admissions of sympathy such as benevolent conduct, gestures expressing sympathy, commiseration, compassion, or apologies made to the plaintiff or their representative by the defendant or their representatives are inadmissible as evidence in court. However, a statement of fault by the defendant is admissible.
Get Help with a Cervical Cancer Lawsuit in Virginia
If you experienced a misdiagnosis or a delayed diagnosis of cervical cancer, you have the legal right to bring your case before a judge or a jury. You may be entitled to compensation for the damages you suffer such as pain, loss of companionship or medical expenses.
Compensation will not undo the damage that has been done by a physician, but it can make your life more manageable in light of your suffering.
With the help of a seasoned lawyer, your cervical cancer litigation in Virginia could be successful. Reach out for help today to learn more and get your case started.