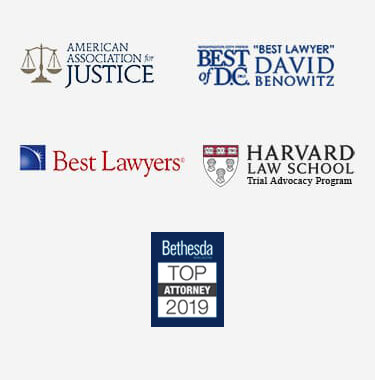 Virginia Cerebral Palsy Birth Injury Lawyer
Cerebral palsy is a medical condition that impacts the muscular development, neurological functioning, and senses of a patient. This condition impacts every patient differently, leaving some people highly functioning, and others barely able to take care of themselves. Patients suffering from cerebral palsy could require extensive medical care from caretakers for the rest of their lives.
If your child suffers from cerebral palsy, it could be the result of a medical error and you may be entitled to compensation for your losses. Medical malpractice is more common than people may think, but parents have the right to hold careless and irresponsible medical professionals and facilities liable. Reach out to a Virginia cerebral palsy birth injury lawyer to see if you could have grounds to file a claim.
Types of Medical Malpractice Errors
For many cases of cerebral palsy, the patient's condition results from a traumatic brain injury sustained before birth. It can also result from maternal and fetal infections. Despite receiving care from skilled medical professionals, most cases of cerebral palsy are natural.
However, some cases are not. Some patients suffer from cerebral palsy as a result of medical malpractice. Malpractice can occur when a medical professional performs a procedure or prescribes a treatment that deviates from standard practice. The following types of medical malpractice can result in cerebral palsy:
Lack of adequate information early in a pregnancy
Improper handling of maternal or fetal infections
Subpar medical care
Diagnostic mistakes and administrative errors
Physicians, nurses, pharmacists, and medical facilities can all be held responsible for medical malpractice. Unfortunately, these cases can take years to resolve, and more than likely, parents will need the help of a local cerebral palsy birth injury representative to navigate the process of filing a claim.
Treating Cerebral Palsy in Virginia
There is no cure for cerebral palsy, but there are rehabilitation and medical treatment options for the condition. Such treatments can increase the fitness, mobility, muscle function, and coordination of a patient over time, even if they are suffering from more severe forms of cerebral palsy.
To develop a comprehensive treatment plan for a patient, physical, speech, and occupational therapists often work together to decide what would be best for the patient. Some patients may also need:
Respiratory therapy
Sensory therapy
Chiropractic intervention
Behavioral therapy
Aquatic therapy
Unfortunately, medical care can be expensive, especially when a patient requires care for the rest of their lives. Many patients with cerebral palsy may also need a hired caregiver to ensure they adhere to their medical routine and to help them perform basic tasks. Such care can cost hundreds of thousands of dollars over the course of a lifetime.
Without compensation, a patient and their family members may be stuck paying for their care. Since patients with cerebral palsy are often unable to generate income, they may be unable to contribute to their own care as they age.
Even with health insurance, the cost of care could be astronomical. By taking legal action, parents in Virginia can advocate for their children and obtain compensation for the pain and suffering their children have endured.
Learn More from a Virginia Cerebral Palsy Birth Injury Attorney Today
If you believe a medical mistake caused your child to develop cerebral palsy, you may be able to take legal action against that professional or facility. It is imperative that you do so as soon as possible, as medical malpractice cases can take a long time to resolve, and you only have a limited amount of time to file suit.
With an attorney on your side, you can ensure the rights of your child are respected and justice is served. Call a Virginia cerebral palsy birth injury lawyer to learn more.