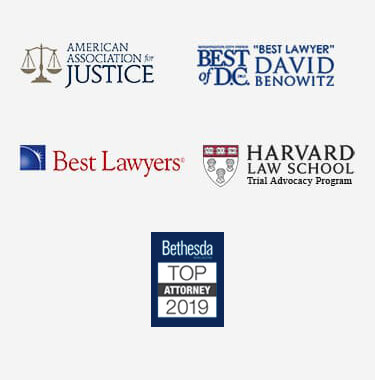 Contacting An Attorney For A Virginia Dog Bite Injury Case
One of the most important steps to filing a successful dog bite injury claim in Virginia is contacting an experienced VA dog bite injury lawyer who can investigate the facts of the case and help strengthen your claim with evidence. The following is more on what an attorney can do for you and why you should consult with legal representation as soon as possible.
Importance of Contacting An Attorney As Soon As Possible
It is imperative you consult with an attorney as soon as possible due to the investigative component of the injury which is going to be different for every claim. In the specific instance of a dog bite case, you need to investigate as soon as possible to be able to determine how bad the injuries are and to see the dog in person if it is getting euthanized. Additionally, an attorney will want to talk to neighbors, see if there's any video footage, and talk to the police that responded to the scene.
These things all need to be done as early as possible or you run the risk of not being able to track down that information at all, which can only happen if the victim contacts an attorney as quickly as possible.
Investigations in Dog Bite Injury Cases
In dog bite cases, you want to go out to the scene as soon as possible to assess the site of the accident. You can take a look at any fence or enclosure, whether there's a doggie door the dog can use, whether there are other animals around that might have contributed to the dog's anxiety or frustration or whatever caused them to attack.
You can see if there are any other things in the environment that might set the dog off and get in touch with animal control to see if that dog has been reported before or if the owner's been reported before. Neighbors can also provide useful testimony even if they did not witness the attack itself. An attorney overall is going to look at all the facts of the case, figure out what they need to prove their case, and then get an investigator out there as soon as possible.
Advantages of Hiring An Attorney
Liability in dog bite injury cases can be very hard to prove, and as a result, trying to go at it alone without the investigative resources or knowledge of an attorney is typically a bad idea. There are a lot of legal standards that need to be met in order to file a successful claim such as drafting a complaint, making a statement to insurance, and understanding the pleading standards.
Additionally, if there is someone else who is potentially liable such as a landowner, a landlord, or an employer they must be contacted as well. If the government is involved, then there is an additional component to take into account as claims against the government have different rules and must be filed as quickly as within 90 days in some cases. Generally, in Virginia, that time limit is 6 months to a year which is still a fairly short period of time.