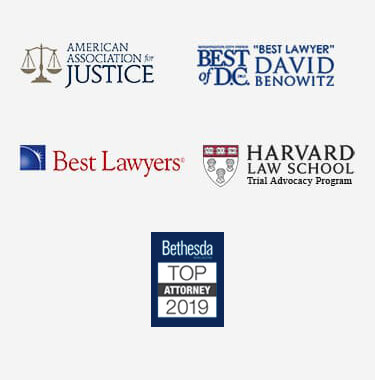 Hypoxic Brain Injuries Cases in Virginia
Medical malpractice can result in hypoxic brain injury, leaving the injured person to cope with lifelong effects. Medical malpractice is broadly defined as the breach of the accepted standard of care for a particular patient by someone in the healthcare profession. An attorney lawyer offers legal assistance to those suffering from this complex condition due to medical malpractice. To find out if your injury is the result of medical malpractice, you should contact an attorney who has experience representing clients with hypoxic brain injuries in the Commonwealth of Virginia.
Retaining a knowledgeable and aggressive attorney with experience handling hypoxic and other brain injury cases can improve your odds at reaching a settlement or receiving a jury or court verdict in your favor.
Understanding Cognitive Functions
Ignorance is not bliss, and residents of Virginia should be well aware of the causes and results of a hypoxic brain injury. Your survival depends upon your brain. That is because your brain tells your body how to function. If your brain fails to operate correctly, your body loses its ability to function as well.
A key component of sound brain function is oxygen. The brain consumes 20 percent of the oxygen your body takes in through breathing. The brain uses oxygen to move glucose, which provides energy to cells through a series of impulses. In short, oxygen moves glucose, and glucose provides energy to cells. Without oxygen, the brain cannot produce glucose, and that leads to hypoxic brain injury. Without glucose, cells do not receive energy and the cells can die. When brain cells die, your vital organs may stop receiving the necessary commands needed to function.
Understanding Hypoxic Brain Injury
The restriction of blood flow to the brain, even for just a few minutes, can result in brain injury. A hypoxic brain injury, or cerebral hypoxia, is defined as the reduction of the oxygen supply to the brain. A brain anoxic injury is the result of a complete lack of oxygen to the brain.
The following conditions can cause a hypoxic brain injury and can lead to a brain anoxic injury:
Stroke
Near drowning
Heart attack
Drug overdose
Strangulation
Accidents involving anesthesia
Carbon monoxide poisoning
Any time the flow of oxygen to the brain is restricted, you run the risk of experiencing a brain injury. The results of a brain hypoxic injury vary significantly in degrees of severity, permanency of impairment, and which part of the body is affected. For some victims of brain injury, things that once seemed simple — like walking, communicating, and personal care — may become a matter of extreme difficulty.
Combating Hypoxic Brain Injury
Virginia has an Office of Emergency Medical Services whose primary objective is to oversee the statewide EMS system, which is divided into 11 EMS regions.
Virginia also has numerous advocacy groups, which are proactive concerning brain injuries.
Virginia Brain Injury Council – an advisory council;
Brain Injury Services – focuses on providing brain injury services for residents of Virginia;
And the Brain Injury Association of Virginia – a non-profit organization.
In the days immediately following an accident one of the most pressing needs is to seek the services of a well-qualified Virginia lawyer who has handled hypoxic brain injury cases. This is your best hope for obtaining fair compensation, that is compensation that will cover whatever recovery and care costs that may arise. Without quick action, it may become very difficult for your attorney to assemble the time-sensitive evidence and testimony needed to prove your claim.
Hypoxic Brain Injury and Malpractice
If someone in your family is currently experiencing a hypoxic brain injury, we understand the difficulty of your situation. Any experience in which the brain is affected may have very serious consequences, whether you are aware that such repercussions exist or not. A hypoxic brain injury can even occur during a routine operation. Whenever anesthesia is used, medical staff are required to make sure that the brain receives sufficient oxygen during the surgery. Failure to do so can lead to serious and permanent injuries which can affect everyday life.
Should you find yourself, or a loved one, a victim of a hypoxic brain injury due to another person's failure to exercise the accepted standard of care for the given circumstance, please understand that you do not have to face this situation alone. You likely are not aware of the laws governing medical institutions in Virginia. A Virginia lawyer who has practiced extensively in the state will have the necessary familiarity with state laws that were written specifically for cases of brain injury. Seeking legal advice is certainly in your best interest. Choosing not to seek a Virginia brain injury lawyer may result in a diminished standard of living for the injured and a mountain of medical bills for the patient and their family.
The attorneys at Price Benowitz LLP understand the challenges you may be facing. Experiencing cognitive difficulty or having trouble performing normal, everyday tasks as a result of hypoxic brain injury due to negligence is a tragic situation and you should not shoulder the burden alone. Trust us with your case, and we will fight for you. Contact our Virginia law offices today for a no-cost case evaluation and find out how we can help you with your legal battle, so that you can focus on your health or the health and well-being of your loved one.