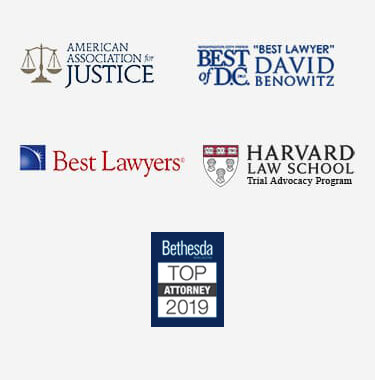 Virginia Wrongful Death FAQs
The sudden and unexpected loss of a loved one is never easy and such losses can be particularly traumatic when the death was due to the negligence or gross oversight of another person or entity. If you have suffered the loss of a loved one, a Virginia wrongful death lawyer may be able to ease the burden of your loss by reviewing all the facts of the matter and helping you to determine whether you have a viable civil claim. Your attorney will seek compensation for the losses and harms you have suffered, and he will work to ensure that those responsible for you loss are held to task so that other members of your community do not fall victim to the same tragic oversight or negligence. For a brief primer on wrongful death, please refer to the following Virginia wrongful death FAQs. To gain a complete understanding of your situation, and whether or not you should proceed with civil action, you should contact a well-qualified wrongful death lawyer today.
What is a Wrongful Death Claim?
A wrongful death claim is a legal claim brought by the heirs of someone who was killed as a result of someone else's illegal or neglectful actions. A wrongful death case is brought in civil court like other kinds of personal injury matters, although the parties to the case can be different and the damages which can be collected are calculated in a different way.
Who Can File a Wrongful Death Claim?
Under the Virginia Wrongful Death Statute, a wrongful death claim is brought by the personal representative of the estate; basically whoever is appointed by the will or by the state. Under the statute, the spouse and children of the deceased collect in a wrongful death suit. Adopted children and even stepchildren are considered the deceased's children under the law.
However, when other family members — such as parents, siblings, and other relatives — are financially dependent on the deceased, they may also collect wrongful death damages. If the deceased has no spouse or children, typically it is their parents and siblings who are the ones who collect. In cases where there are no survivors who meet these definitions, parties who are covered by the deceased's will or who would otherwise be eligible to inherit under Virginia estate law can bring a claim.
What Kinds of Wrongful Death Cases Are There?
Wrongful death cases are most often due to someone else being legally responsible for the death of your loved one because of negligence or an intentional act. The most common types of wrongful death claims have to do with medical malpractice, car and motorcycle accidents, and product liability. However, whenever someone else was negligent and it resulted in the death of an individual, the possibility exists for a valid wrongful death claim.
What Kinds of Damages Can I Collect?
There are common types of damages which can be collected in a wrongful death claim in Virginia which are covered under the Wrongful Death Statute. These types of damages include pain and suffering, loss of companionship or consortium, reimbursement for the lost income and services of the deceased, medical bills related to the death, funeral expenses, and, in cases of willful or extremely reckless conduct, punitive damages.
How Are Damages Determined?
Calculating economic damages in a wrongful death case is extremely complicated and often involves hiring an expert witness such as a forensic economist. A person's lifetime income is determined based on a number of factors such as the amount of money they made over the prior five years, their profession, their education and their age. Also taken into account are benefits that person would have provided such as insurance. Another things taken into account are the value of the services that person contributed to the household. The amounts are additionally adjusted to reflect inflation and other economic factors. It Is often necessary to retain an expert or experts to calculate these damages accurately for the fact finder should the case ultimately proceed to a judge or jury.
Why Should I Hire an Attorney?
Any wrongful death case can be incredibly complex. When it comes to determining beneficiaries and damages, an expert opinion is often necessary. If a family of someone who was killed does not use an attorney, they run the risk of not being able to collect everything which is owed to them under Virginia law. Additionally, when an attorney is hired, the insurance company and their lawyer will be forced only to deal with your attorney, leaving you and your family alone so that you can put the pieces back together.
When Should I Hire An Attorney?
You should contact an attorney as soon as possible after the wrongful death of a loved one. The two year statute of limitations in wrongful death claims means that there is not a great amount of time to file a claim. Additionally, when an attorney is hired as soon as possible to the event where your loved one died, an investigation can be begun. If an investigation is started early, there is less of a chance of evidence vanishing or witnesses forgetting what happened.
How Is a Wrongful Death Attorney Paid?
Attorneys handling wrongful death cases are typically paid via a contingency fee. This means that a percentage of the judgment is taken off the top to cover the attorney's fees. The percentage may vary depending on the nature of the case and should be discussed with the attorney at the onset of potential representation.
What Are The Other Costs Associated with a Wrongful Death Case?
Besides the attorney's fee which will have to be paid, there will be other expenses. The largest expense will probably be for expert witnesses in your wrongful death case such as those who help determine damages or can offer evidence about the cause of death. Other expenses include court reporter fees, research expenses, mileage, mail and copies. These fees are taken from the award after the attorney fees are paid.
When Do I Need to File a Claim?
Under Virginia law, you generally have two years from the date of death to file a claim.
How Long Will My Case Take?
A wrongful death case can vary in length based on many factors. In rare cases, a claim can be settled quickly, without much court intervention. However, it is more likely that it will take quite a long time, possibly even several years. Factors such as the complexity of the case, the number of witnesses, the amount of damages, the carrier and even which locality has jurisdiction over the case can all affect how long it will take. As in all legal matters, results cannot be guaranteed, though our attorneys at Price Benowitz strive to resolve matters in the most efficient and expeditious manner possible that is in the best interests of our clients. Contact our wrongful death attorneys today for a complimentary initial consultation.