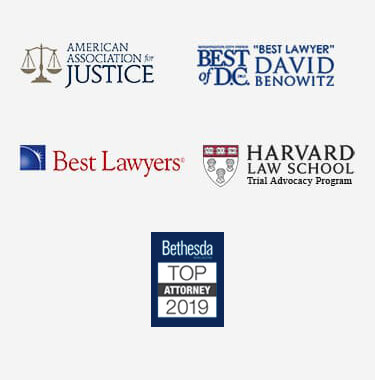 Virginia Beach Nursing Home Abuse Lawyer
Within Virginia Beach and surrounding metropolitan areas, there are 15 nursing homes according to US News and World Report. Every nursing home is expected to provide reasonable quality care to patients, which means protecting them from abuse and neglect. Unfortunately, this does not always occur. Elder abuse is a major problem in Virginia Beach and nationwide, and this abuse has serious consequences. A Virginia Beach nursing home abuse lawyer can provide legal advice to victims and their family members about holding a home accountable for injuries and losses caused by inadequate care.
Nursing Home Abuse in Virginia Beach
Virginia Code Section 63.2-1808 establishes the rights and responsibilities of residents of assisted living facilities.  Code Section 32.1-138 establishes requirements for nursing home licensing, staff training, and posting of facility policies.  Together with the federal Nursing Home Reform Act of 1987 that applies to all facilities accepting Medicare or Medicaid, these state and federal laws provide a comprehensive "Bill of Rights designed to protect nursing home residents. Among the rights that residents are guaranteed include:
The right to always be treated with respect and with dignity, and to be free from abuse or neglect.
The right to make financial and medical decisions without interference from the nursing home.
The right to be free from unnecessary physical restraints and chemical restraints.
The right to be fully informed about the services the nursing home offers, the charges for the services, and the regulations of the facility.
The right to participate in planning the care they will receive.
The right to have their personal, financial, social, and medical affairs kept confidential.
The right to raise complaints.
The right to manage their own finances and to keep their personal property secure.
The right to be readmitted and not to be unlawfully discharged or transferred.
Despite the legal protections in place, abuse and neglect are very real problems in nursing home settings. The National Center on Elder Abuse reported on one study indicating that more than 44 percent of nursing home residents had experienced abuse and 95 percent had either been neglected or seen another resident suffer from neglect.  If you or a loved one happen to be the victim of such negligence or abuse, a Virginia Beach nursing home abuse lawyer can help you receive compensation.
Types of Nursing Home Abuse
Abuse can take several forms including:
Physical abuse: Hitting, pushing, kicking, burning, or other physical harm.
Emotional abuse: Name-calling, threatening, or isolation.
Financial abuse: Misappropriation of funds or property, or coercion.
Sexual abuse: Engaging in sexual conduct including touching or penetration.
Unlawful restraint: Using tie-downs or physical restraints inappropriately, or prescribing anti-psychotic drugs for the purposes of making a patient easier for staff to manage.
Neglect can also cause physical harm including malnutrition, dehydration, falls, and bedsores. It is important to contact a Virginia Beach nursing home abuse lawyer as even nonphysical abuse can have a serious impact on a resident's health. The Center for Problem-Oriented Policing reports that a victim of elder abuse is three times more likely to suffer a premature death than someone who is not abused.
How a Virginia Beach Nursing Home Abuse Lawyer Can Help
When nursing home abuse or neglect occurs, victims or their family members should be compensated for their losses and damages.Those responsible for the abuse should compensate the nursing home resident or his family members for medical costs and other financial losses, as well as for emotional distress, pain and suffering, or wrongful death. A Virginia Beach nursing home abuse lawyer can provide assistance with pursuing a damage claim against the nursing home after abuse or neglect occurs.  Your attorney can help you to negotiate a settlement or file a lawsuit so you can try to obtain full and fair compensation from those responsible for abuse.  Call today to learn more.