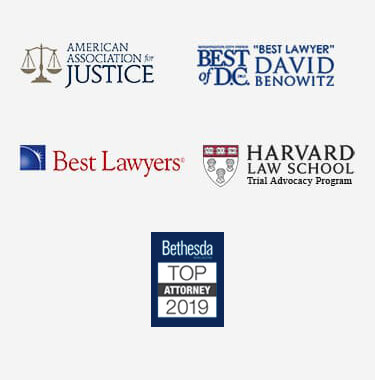 Legal Process in Virginia Slip and Fall Cases
A Virginia injury attorney answers questions about the legal process for filing and litigating slip and fall claims in Virginia.
What Is the Process of a Slip and Fall Case in Virginia?
The initial step in a slip and fall case is to have that conversation with the injured party to find out exactly what happened and do as thorough of an investigation as possible as quickly as possible following the accident. After that, it is a matter of following up on that evidence, finding out what we can about what actually happened, getting witness statements, if possible, and then working with the potential client to get medical releases as to what they're working on in their treatment. As their representative, I can focus on the investigations both into the liability side and proving damages.
What Should I Expect From a Slip and Fall Case?
Many common locations for slip and fall cases such as private stores, hotels, or shopping centers are self-insured, meaning that they have internal insurance for losses that occur on their premises as a result of their negligence. The alternative to these internal risk management groups are outside insurance companies, similar to the motor vehicle context. When either of those types of insurance companies get involved, they are going to focus on investigating and determining whether or not liability is there. If they are liable, they will try to determine what the appropriate damages are.
The first stage of the claims process involves the claims investigator. They are going to get involved as quickly as possible to try to get the information as quickly as possible. The claims investigator's goal is to find out information that is helpful to their client, which is the insurance company, as fast as possible. The information they will try to gather may include witness statements, pictures, reports, or videos.
They are going to act fast to try to preserve evidence that is helpful to their case. The claims representatives, either the investigator or the adjuster, are not looking out for the best interests of the injured person; that has to be made absolutely clear. These investigators and adjusters are very friendly and a lot of them do their job very well, but just as the plaintiff's attorney's interests are in their client, a claims representative's interests are in ensuring that the insurance company retains as much of its assets as possible. That insurance company has made money by not paying out every claim.
The insurance industry is a very successful one; it has been making money for many years. Since the advent of insurance it has been successful and it continues to be successful. If you look on the Fortune 500 list of American companies, many of them are insurance companies.
The claims investigator is going to do what the attorney's investigator is going to do in reverse. They are also going to try to contact the injured party to take a statement from them, but by that time the injured party should know that they don't have to talk to the claims investigator and that if they have an attorney already, they should direct all questions to their legal counsel. As legal counsel, we know how to deal with the claims investigators, how to answer their questions, and how to satisfy what they're looking for.
The next step in the claims process is the claims adjuster. If the investigator finds potential liability on behalf of their insured, the case goes to an adjuster. The claims adjuster usually gets involved early in the case and will try to work out a deal with the injured party to make the case go away. The injured party typically only gets one bite at the apple, as the claims adjuster will offer a monetary amount in exchange for a release of all liability.
It is very important to talk to an attorney before making any agreements with the claims adjuster, even if it seems like it's a good deal at the time. It's also best to talk to an attorney to find out exactly what is being signed. An attorney can inform someone of all their rights and make sure they are receiving full compensation for medical and other types of damages including pain and suffering, lost wages, etc.