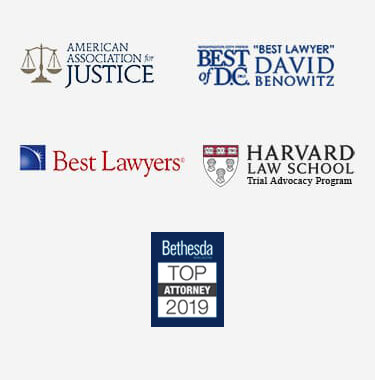 Norfolk Boat Accident Lawyer
Norfolk is home to the largest naval base in the world, so it's easy to understand why so many visitors and locals consider the waterways of Norfolk irresistible. Fortunately, there are laws in place to keep boaters and swimmers safe in the water. However, there are those who disregard the laws and put the lives of others in jeopardy. If you've been injured in a boat accident, a Norfolk boat accident lawyer may be able to help. Call today and schedule a free consultation with a Norfolk personal injury lawyer.
What Causes a Boat Accident?
Many of the boats in Norfolk are performance machines, and they require handling by experienced drivers who obey the laws and skillfully and cautiously operate their boats. When drivers fail to operate their boats properly, operate their boats while intoxicated, or fail to perform proper maintenance on their boats, accidents can happen.
Causes of boat accidents can include but are not limited to:
Inadequate operator training or experience
Operator negligence
Operator intoxication (alcohol, drugs, or both)
Poor maintenance (broken or improperly replaced parts or safety systems)
Boat malfunction (manufacturer product defect or failure)
Waterway obstruction (sand bar, stalled boat, etc.)
If you have been injured in a boat accident caused by any of the above or if the cause of your accident isn't listed, contacting a Norfolk boat accident lawyer may be helpful to you to determine if your injuries were caused by the negligence of another and if you are entitled to compensation for your injuries.
Following Protocol
After a boat accident, you can take certain steps to protect your rights and begin developing your personal injury or boat accident claim. These steps can include but may not be limited to:
Filing official law enforcement/Coast Guard reports of the accident
Obtaining witness information
Obtaining official medical records from a licensed health care provider who oversaw your medical treatment and diagnoses
Securing documentation stating your need for continued medical treatment for injuries sustained during the boat accident
Taking photographs of the accident scene (the boat(s) involved in the accident, the injuries, the witnesses, the surrounding area, etc.)
Filing insurance documents stating the cause of the accident
Getting Compensation
If you were seriously injured in a boat accident, you may be entitled to monetary compensation to help pay for your medical bills and long-term treatment, loss of income, repair or replacement of property, and for pain and suffering.
Unfortunately, not all personal injuries from boat accidents result in compensation for the victim, sometimes because they may not have proof their injuries resulted from the accident, or sometimes because the defense may successfully argue that the victim was partially responsible for causing the accident or their injuries. In these cases it is critical to have an experienced and knowledgeable Norfolk boat accident lawyer working for you to protect your rights and pursue the compensation you deserve.
A Norfolk Boat Accident Attorney on Your Side
With a personal injury attorney on your side, you may find the process of pursuing compensation is less work for you, which means you can concentrate on the more important task of healing.
A boat accident can cause many minor to severe personal injuries, or even death, and you may be able to receive compensation for your injuries. Speak with a Norfolk boat accident lawyer to learn more about what qualifies you for monetary compensation.