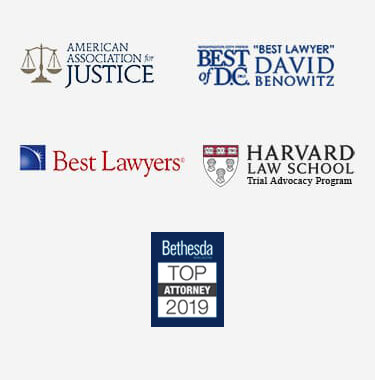 Fairfax Construction Accident Lawyer
Construction sites can be especially dangerous by nature, but that does not mean that construction companies and product manufacturers are not liable for accidents that occur as a result of their negligence. These companies and their contractors have a duty to their workers and members of the public to maintain safe construction sites.
If you have been hurt on a construction site, one of our firm's experienced Fairfax workers' compensation lawyers can help. You may be entitled to compensation for your medical bills, physical therapy costs, lost wages and reimbursement for other damages.
Depending on the circumstances of your accident and whether you are employed by the construction company or one of its contractors, you may be entitled to other awards as well, including punitive damages.
Common Types of Construction Accidents
Construction accidents in Virginia are all too common, particularly in an area that is experiencing constant growth, like Fairfax. Someone who has been injured while on a construction site should seek to retain a Fairfax construction accident lawyer as soon as possible to start building your case.
The severity of an injury typically depends on the type of construction being conducted, the equipment in use, and the conditions on the site, among other factors. Some common accidents on construction sites may include but are not limited to:
Falls from scaffolding, rooftops or ladders
Chemical spills, burns, and inhalation
Slip and fall accidents
Electrocutions
Explosions and fires
Falling building equipment or debris
Structural collapses
Crane accidents
Caught between objects
Forklift accidents
Runaway vehicles
Asbestos
Noise injury
Common Causes of Construction Accidents
Inexperienced or poorly trained workers
Misuse of or defective tools
Faulty machinery
OSHA violations
Third-party negligence
Improper warnings and signage
Construction Accident Victims
Construction workers may be the most frequently injured victims at a construction site, but bystanders, passing drivers, pedestrians, vendors, and others may also be injured in a construction accident.  While workers' compensation cases and standard personal injury cases may be handled differently, both will require the abilities of a Fairfax construction accident lawyer.
In addition, some injured construction workers may be eligible to file both a workers' compensation claim and a standard personal injury claim, depending on the circumstances of the construction accident. Only an experienced construction accident attorney can best advise you.
Consult an Experienced Construction Accident Attorney in Fairfax
Construction site accidents can be complex and you will need a personal injury lawyer by your side who handles construction accident claims specifically.
Construction accident cases often involve many different parties who may bear some responsibility, and this differs from more standard personal injury claims. For this reason, it is imperative you work with an experienced construction accident lawyer in Fairfax who can determine which engineers, parent companies, contractors, subcontractors, equipment manufacturers and distributors, machinery rental companies, foremen, safety consultants, machinery maintenance companies, or other parties may be liable for your injuries, and to what degree. After your attorney has collected evidence for your case, he or she will then represent you in court and present the evidence in support of your claim.
The sooner you begin working with an experienced legal advocate the better, since in Virginia the time limit for filing a construction accident claim is typically two years from the date of the injury. Victims who are children or mentally disabled persons may have longer to file, but it is beneficial to consult a Fairfax construction accident lawyer to discuss specifics.