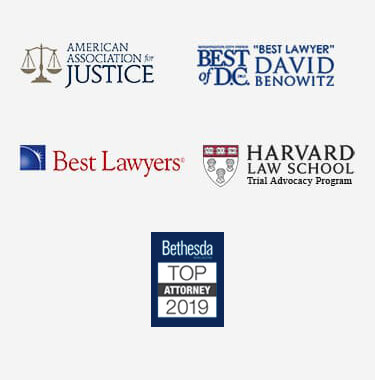 Clarke County Medical Malpractice Attorney
Personal injury law in the Commonwealth of Virginia, which governs medical malpractice cases in Clarke County, considers that a healthcare professional or institution has committed malpractice when they commit gross negligence. Gross negligence is further defined as a violation or breach of the standard of care, determined by practices accepted in a geographical area by other healthcare facilities or professionals. In other words, the standard of care may be different in one county than it is in the next, from one procedure to the next, and from one fact-specific set of circumstances to the next. Thus, it is imperative to retain an attorney well versed in the particular jurisdiction. Contact a Clarke County, VA medical malpractice lawyer with our firm today to discuss the facts of your case. Our attorneys are well-versed in Virginia medical malpractice, and are ready and willing to assist you.
Medical Malpractice Lawyers in Clarke County
Virginia limits the amounts recoverable for medical malpractice actions which result in serious injury or death of a patient. Any lawsuit filed after August 1, 1999, fell under a graduated scale of allowable amounts recoverable by the patient or their family. For lawsuits filed after August 1, 1999, but before June 30, 2000, injured parties could recover no more than $1.50 million dollars, and the amounts increased by $500,000 each year thereafter until June 30, 2031. After June 30, 2031, the maximum damage payouts for healthcare providers who are found guilty of medical malpractice will be capped at $3 million, as per the Code of Virginia.
As previously mentioned, any legal action against a healthcare provider, whether it is an individual or institution, must establish that there was a breach or violation in standard of care. Virginia injury statutes specify that the acts or omissions of the healthcare provider breach the standard of care when they fail were not to the standard level of care that other healthcare providers in the locality offered.  The standard of care is determined by the testimony of expert witnesses, and deciphering the information and choosing proper expert witnesses is a major issue in medical malpractice litigation. A Clarke County, VA medical malpractice attorney will be able to determine whether or not the standard of care has been breached by the medical professional, and in turn, if you have a viable medical malpractice claim.
Under Virginia law (Section 8.01-52.1), if a health care provider, such as a family doctor or emergency room physician, offers condolences, expresses sympathy or apologizes after a wrongful death that may be related to medical malpractice, the statement may not be used against them in any court hearing or other legal proceeding as an admission of guilt. Even if the healthcare provider makes a statement of fault while offering condolences to the family of someone injured or deceased may not be used against them in malpractice proceedings.
VA Statutes of Limitations
The statute of limitations in Virginia is generally two years after the cause of action accrues in a medical malpractice case. However, when the injury is to an infant, and parents are claiming medical expenses to cure the child from the results of the medical malpractice, may be extended. Any cause of action filed on behalf of a person who was a minor at the time of the incident must be filed within two years of the last act of omission that caused the injury or death, unless the child is younger than eight years old. If the child is younger than eight, the parents have until the child's tenth birthday to file the action. When a doctor fails to diagnose a malignant tumor, a case generally must be filed within one year of the diagnosis of the tumor, as long as the failure to diagnose was after July 1, 2008. It is important to consult with a personal injury attorney in Clarke County as soon as possible to minimize the chance of the statute of limitations expiring.
The Contributory Negligence Rule and the Importance of an Attorney
Virginia is one of a handful of states that follows the contributory negligence rule. Under this regulation, any negligence on the part of the person injured could result in a case being dismissed in any personal injury case, including medical malpractice. Contributory negligence (and lack thereof) can be a huge aspect of these cases for the defense and your Clarke County injury lawyer. Examples of how patients could contribute to their own injury include:
Withholding or providing false health history
Failing to file healthcare provider instructions
False claims about how an injury occurred or what the injuries are
Aggravating the problem or injury
For example, a patient who suffers a sprained ankle who does not rest the ankle properly based on doctor's orders cannot sue the doctor if they develop a chronic condition because the ankle did not heal properly. In Virginia, the patient's failure to follow the doctor's instructions may eliminate the ability for the patient to recover damages from the doctor, even if the patient's actions were a minor contribution to the chronic condition.
Contact a Clarke County, VA Medical Malpractice Attorney Now
The laws and precedents that control these kinds of cases in the Commonwealth are complex and elaborate, and so it is important to have a respected Clarke County, VA medical malpractice lawyer on your side to assist you in your recovery. The Clarke County, VA medical malpractice attorneys at our firm offer free consultations to those harmed by the negligence or carelessness of a medical professional.  If you or a loved one has been victimized in this way, contact us online or by telephone today to see how we can help you.