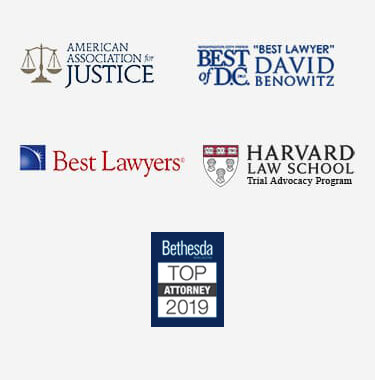 Virginia Metro Accident Lawyer
Mass transit subways, trains, and buses, including the Metrorail and Metrobus services of the WMATA, are designed to shuttle hundreds of passengers safely and quickly. However, bus and train accidents can be particularly dangerous due to the number of passengers at risk in a collision. Relying on public transportation can be a convenient, eco-conscious way to commute. However, those who operate the nation's second-busiest subway system have the utmost responsibility to look out for the well-being of passengers. If you have been injured in a mass transit accident, get compensation for your injuries by litigating your case with the help of a Virginia metro accident lawyer.
From train derailments and subway collisions to premises liability cases in stations and rail cars, public transportation accidents can be severe, resulting in head trauma, lacerations, broken bones, back injury, neck injury, and more. The transportation company is backed by insurance companies and attorneys who may attempt to settle your claim for less than you need and deserve. Find a Virginia metro accident lawyer with experience taking on transportation insurance companies and obtaining just compensation for their injured clients. At our firm, we are committed to protecting the rights of injured accident victims including passengers, employees, pedestrians, bicyclists, motorcyclists, and other drivers who may be involved in a bus accident, subway accident, or train accident.
How Can a Virginia Metro Accident Lawyer Help You?
Relying on mass transit means placing your trust in the transportation company. You rely on the drivers to practice safe driving; you rely on the maintenance personnel to keep the equipment in good working order; you rely on administration to develop and enforce proper safety protocols. In a rapid transit accident or mass transit accident, you may feel a sense of betrayal over the fact that those who were designated to ensure you of a safe ride have failed you. It is important to turn to an attorney you can trust for help pursuing your claim. The attorneys with our law firm have a reputation for professionalism and success, seeking maximum compensation for their injured clients. Turn to us when you need help with your accident case, and we will handle the complex legal issues while you focus on your physical and emotional recovery.
We help victims of public transportation accidents receive compensation for pain and suffering, medical expenses, and lost wages. We help surviving family members achieve financial restitution in wrongful death cases. When you need a Virginia metro accident attorney, look for a law firm that is on your side with quality legal services and representation. The WMATA is a major organization, and bringing a claim against them might be an intimidating process if you do not have an attorney that has been through many personal injury cases before. Our experience might help you feel more comfortable as your attorney looks to negotiate a settlement, or if the case eventually makes it to trial. We are aggressive litigators who will work tirelessly on your behalf, up to and through your trial. If you have been involved in a Metro accident in the state of Maryland, please visit our Maryland metro accident lawyer page for more information about he services that office can provide.
Call A Virginia Metro Accident Lawyer Today
If you have been injured in a Metrorail, Metrobus, or other transportation accident, seek immediate medical attention for any injuries you have sustained. Next, contact a skilled attorney who can explain your options for seeking damages. The friendly legal team at our law firm is standing by to take you call and conduct your free initial consultation.