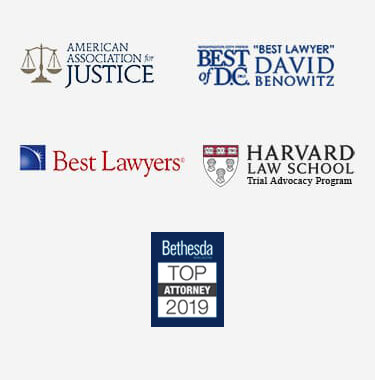 Henrico County Personal Injury Lawyer
Personal injury cases can be surprisingly complex  and often require extensive investigation, gathering evidence, interviewing witnesses, obtaining documentation, establishing fault, and calculating appropriate compensation based on numerous factors. Fortunately, a Henrico County personal injury lawyer will have the knowledge and experience to review your case and offer advice on how to move forward to pursue the compensation that you deserve. Call an injury lawyer in Virginia today for a free consultation.
Types of Personal Injury Cases
A claim for personal injury damage can arise in many different situations, depending on the conduct that caused the injury, where the injuries took place, and who is responsible for the accident, dangerous condition, or other form of negligence that caused the injuries. Some categories of personal injury cases can include:
Vehicle Accident Injuries
Workplace Accident Injuries
Traumatic Brain and Spinal Cord Injuries
Abuse Injuries
Medical Malpractice Injuries
Premises liability Injuries
The details of each type of case could fill a library, but knowing the details of your case may help you determine whether to consult an attorney or whether you can expect compensation for your injuries.
You can learn more about these types of cases, and whether someone else may be liable for your particular personal injury, by speaking with a Henrico County personal injury attorney.
Who Is at Fault?
Determining who is at fault in a personal injury accident can be difficult, especially if both sides are claiming injury and seeking compensation. With keen investigative skills, and a knowledge of what documentation and evidence is necessary to prove your case, a personal injury attorney in Henrico County may be able to determine who is really at fault for the accident, and who should be responsible for providing compensation or for any damages resulting from the accident.
Knowing Your Rights
As a citizen of Virginia, you have the right to seek justice and compensation for your injuries in a court of law if you have been injured by the negligence of another.
You may have the right to seek compensation for the following:
Medical expenses and compensation for long-term treatment
Past and future loss of income or loss of earning capacity
Repair or replacement of lost or damaged property
Punitive damages for reckless conduct
Pain, suffering, and mental anguish
Impairment or your customary work and leisure activities
Learning about your rights is important, and speaking with a Henrico County personal injury attorney may provide you the answers you seek.
Your First Steps
If you've been injured in an accident through no fault of your own, there are a few steps to take to protect your rights and start building a strong case. Speaking with a personal injury attorney in Henrico County can help you to evaluate your potential case and to understand your rights. In many cases, an attorney will need to investigate your case in order to arrive at a theory of liability and evaluate any potential weaknesses in your case. Documentation can help with the investigation of your case and aid an attorney in evaluating your case.
This documentation may include:
Witness information – collect contact information from any witnesses willing to testify about details of the accident. An attorney can interview witnesses and obtain their statements to establish where, when, and how the accident or injuries took place.
Photographs of the accident scene – take pictures from all angles, wide shots, close-up shots, and photos of injuries before and after medical treatment.
Official police reports – these reports can be obtained directly from the police department.
Medical reports from your health care providers showing that the injuries you sustained were caused by the accident – your doctor can provide this documentation and may be called upon to provide expert testimony in your case.
Insurance information
Proof of loss of income – this proof may include a letter from your employer or proof of termination or suspension directly related to your inability to work because of an injury sustained in the accident.
The information listed above can aid a Henrico County personal injury lawyer in assessing liability, potential defenses, and the relative strength of your claim. For more information, speak with an attorney.
Your Next Steps
Personal injury cases can be complicated, lengthy, and fraught with confusing and often frustrating exchanges, but a Henrico County personal injury attorney can guide you through the process, and fight for you both in- and out- of the courtroom.