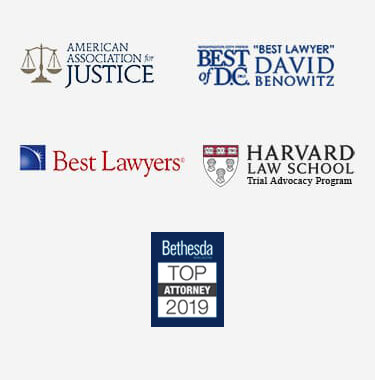 Botetourt Personal Injury Lawyer
Whether you are a visitor or a year-round resident, our Botetourt County personal injury lawyers are able to assist with claims arising from:
Accidents on private or public property
Auto accidents
Workplace accidents
Product liability
Medical Malpractice
Botetourt County, located in the Roanoke Region in the southwestern part of Virginia, encompasses 546 square miles with a population of 33,148. There are many farms in the county, some growing crops such as wheat, corn, hay, and alfalfa, while others raise beef and other products. The picturesque county offers historical attractions, vineyards, and a variety of outdoor recreation including hiking, fishing, biking, and golf. Vehicle travel through the area is on rural roads, state routes, and along Interstate 81 with its attendant truck traffic.
Workers' Compensation in Botetourt, VA
The variety of employment in Botetourt County brings with it a variety of potential work-related accidents and injuries. All work environments carry some risk for injury, whether through elevation requirements, the use of machinery or heavy equipment, or through slips or falls. Physical illness can also result when workers are exposed to materials that are hazardous when inhaled, such as asbestos. Many industries use chemicals and pesticides or involve exposure to damaging respiratory irritants such as smoke, silica dust, gas, or fumes. Agricultural businesses often use chemical fertilizers and pesticides to manage their crops. If you are injured on the job, our Botetourt County personal injury lawyers can assist you in obtaining compensation for your injury or illness.
Botetourt County Motor Vehicle Accidents
Botetourt has both rural roads and a major interstate. Auto accidents can occur on both types of routes due to a number of factors including speed and the degree and type of traffic. Serious injuries can result in any type of auto accident, and if you have been injured by the negligence of another driver, it is particularly important to have an experienced Botetourt county personal injury attorney represent you. An experienced Virginia accident attorney will handle the insurance companies and help to fight for fair compensation for your damages.
Products Liability
Our Botetourt personal injury attorneys are also experienced in representing clients in all types of products liability claims. Such claims can arise when a negligently designed or manufactured product causes injury to a consumer, or where a manufacturer fails to adequately warn consumers of the potential safety hazards that are not obvious to consumers, or of the risks caused by foreseeable misuse of a product. Common household appliances and devices can often be the source of serious injury. Other types of products, such as medical devices, can also cause serious side effects and permanent physical injury.
Skilled Botetourt Personal Injury Lawyers
Personal injuries are accompanied by emotional and physical trauma. If you have been injured as a result of another's negligence, it is important to seek compensation for your damages and to hold the responsible parties accountable for their negligence, recklessness, or carelessness. If you or someone you love has been involved in an accident or is injured through any type of negligence, contact our experienced Botetourt county personal injury lawyers for a free consultation and to explore your options for filing a claim or lawsuit.