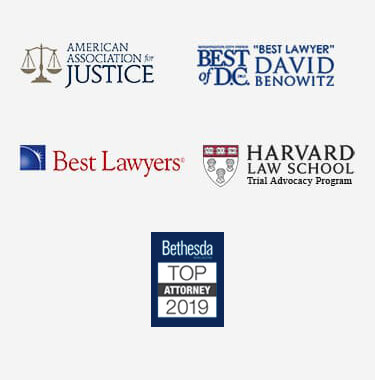 Bland County Personal Injury Attorney
With the variety of work and recreational opportunities in Bland County comes the possibility for personal injury through accidents occurring on the job, in recreational areas, or due to negligent products, equipment, or practices. Types of personal injury claims handled by a Bland County personal injury lawyer include:
Accidents occurring on private or public property
Medical malpractice
Products liability
Work-related injuries or illness
Auto accidents
Bland County, Virginia is located on the southwestern border of the state and has a population of 6,824 situated on a total of 359 square miles. There are many farms in the region, mainly raising beef cattle and growing hay. In this rural county, however, the presence of Interstate 77 running through the center of Bland County provides an incentive for other types of businesses to operate in the county's many industrial parks. Attractions for outdoor enthusiasts include the 74,000 acres of Jefferson National Forest that are located within the county, as well as extensive hunting, fishing, and hiking in the area.
Work Related Incidents and Injuries
Work-related accidents can occur when there is defective or improperly maintained equipment, unsafe working conditions leading to damage to vision and hearing, or in jobs requiring the use of ladders, scaffolds, or heavy machinery. According to U.S. Department of Labor statistics, there were 2,976,400 accidents and illnesses in the private industry sector in 2012. Of those, 219,630 involved slips, trips, and falls. Respiratory and other diseases can result when workers are exposed to hazardous materials such as pesticides, gases, dust, or smoke. Employers and the companies that own buildings where work is being performed may be liable for the damages when employees are injured on the job. Filing a workers' compensation claim is a means to recover damages caused by a work-related accident.
Auto Collisions and Injuries
Auto accidents, on either rural roads or highways, are frequent occurrences and can be highly traumatic. Insurance companies will often try to get injured victims to accept settlements quickly, before the victim understands the full extent of their injuries. These early settlement offers often don't end up covering the individual's full damages. Having a Bland County personal injury attorney's assistance in such negotiations can benefit the injured party by ensuring they receive just compensation for their damages, and that they do not release the at-fault party from liability before the full extent of damages is known.
Slip and Fall Incidents and Injuries
Injuries sustained in slip and falls and other types of accidents that occur on public or private property are painful and stressful for individuals who are harmed. A wet floor, broken stair, or falling debris could potentially injure unsuspecting victims. Property owners are generally responsible for keeping their property in a reasonably safe condition and for warning those on their property of dangers that would not be obvious to the average person. The duty that a property owner owes to others who are present on their property can vary based upon the classification of the individual (for instance, a landowner owes a higher duty to customers of a business than they would to a trespasser). Injured victims can seek compensation for their damages from the party responsible for maintaining the premises.
A Bland County Injury Lawyer Can Help
Any type of personal injury to you or a loved one is a stressful event, which can cause physical and emotional pain, financial strain, and, in some cases, permanent impairment and long-term suffering. If you are involved in an accident or are injured due to the negligence, carelessness, or recklessness of an individual or entity, contact an experienced Bland County personal injury attorney today to assist you with your claim.