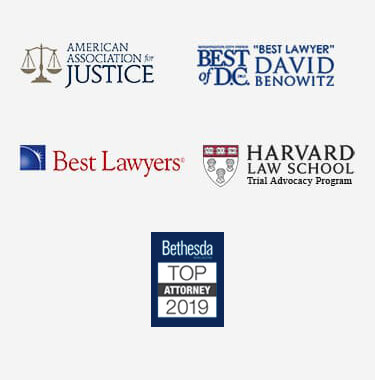 Bedford County Injury Attorney
If you experience an accident, whether in your car, on the operating table, or while participating in a recreational activity such as boating that was caused by someone else's negligence, you may be able to seek compensation for your hardship by filing a personal injury claim. A skilled Bedford County personal injury lawyer can assist you with the process of filing a claim in Bedford County, Virginia.
The personal injury team at our law firm has experience handling a wide variety of personal injury claims in the Commonwealth of Virginia
Bedford County Injury Lawyers Handle These Cases
Injuries can occur under many different circumstances, including:
Auto accidents
Slip and falls on private or public property
Product liability
Medical Malpractice
Auto Accident Injury Cases in Bedford County
Auto accidents can result in serious injury or even death, and negotiating with insurance companies after you or a loved one is injured in an auto collision is a daunting and stressful task. Most personal injury actions in Virginia are governed by a two year statute of limitations. Because of this relatively short amount of time to bring a claim or lawsuit, filing a lawsuit is best done sooner rather than later, but should not be done without consulting with a skilled Bedford personal injury attorney who can represent your interests and guide you through the process.
Defective and Dangerous Products in Bedford County, VA
Product liability claims can arise where a consumer is injured because a product is negligently designed, negligently manufactured, or because the manufacturer or other seller in the chain of distribution negligently failed to warn the consumer of a non-obvious danger to the consumer, or of a danger that was caused by foreseeable misuse of the product. If a manufacturer fails to exercise ordinary care in the manufacturing of a product and a consumer is injured as a result, the consumer may be able to pursue a claim against the manufacturer, even if the product is well-designed. Household appliances and other products in the home can cause injury, and consumers have a right to hold manufacturers accountable if their negligence leads to a defective product causing harm to unsuspecting victims.
Medical Malpractice Bedford County Injury Lawyers
Additionally, injuries resulting from prescription errors, surgical mistakes, or other negligent or substandard treatment from medical professionals can form the basis for a medical malpractice claim. Doctors, nurses, and other medical staff are responsible for providing a high level of care to all patients, and when they fail in that duty they should be held accountable.
Bedford County Personal Injury Attorneys
Suffering any type of personal injury is a difficult and emotionally painful time for individuals and families. If you are involved in an accident or are injured due to negligence of any kind, you would be wise to contact a Bedford County personal injury lawyer with our firm today to assist you with your claim.
About Bedford County, VA
Bedford County, located in the Piedmont region of the Commonwealth of Virginia, has thriving agriculture and forestry industries, as well as a variety of recreational attractions such as hiking the Appalachian Trail in the Blue Ridge Mountains, canoeing on the James River, or boating on Smith Mountain Lake. The 769-square-mile county, with a population of 68,676, has 1,400 farms producing primarily beef, dairy, and hay. Six major highways run through the area.