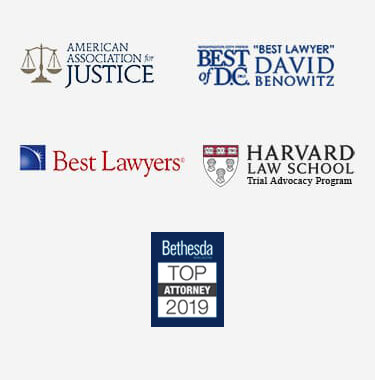 Bath County Personal Injury Attorney
Bath County is located on the west central border of Virginia and spans 535 square miles of heavily forested and rural land with five square miles of water. Natural mineral springs attract tourists to the county year-round, making the tourism industry a significant source of employment. The area is also home to the Bath County Pumped Storage Station, which is a pumped storage hydroelectric power plant. Travel through the county is done along rural roads and on scenic routes in the Allegheny Highlands.
Like anywhere else, accidents do happen in Bath County. If you are a resident or a visitor in the area and you are injured in an accident caused by someone else's negligence, you may be able to seek compensation for your damages through a personal injury claim. A skilled Bath County personal injury lawyer can advise you as to the process of filing a claim and help you obtain the maximum recovery possible.
Bath County Personal Injury Claims
Personal injury cases can stem from various types of incidents, including, but not limited to:
Work-related accidents
Accidents on private or public property
Auto accidents
Defective products
Medical malpractice
If you are facing any of the above sorts of injuries and believe it was caused by the negligence or recklessness of another individual or organization, call a Bath county personal injury lawyer immediately to discuss your options.
Workplace Accidents
Work-related accidents such as slip and falls and accidents resulting from defective or dangerous equipment can occur in any work environment, from retail to industrial. In 2012 for example, there were 177, 580 back injuries reported for workers in private industry according to Bureau of Labor statistics. Workers are also at risk for respiratory and other diseases when they are routinely exposed to hazardous materials such as asbestos, silica dust, fumes, or gas vapors during the course of their jobs. In cases where employees are injured on the job, a workers' compensation claim can help them seek compensation for their hardship.
Bath County Personal Injury Lawyers Handle Auto Accident Cases
Automobile accidents are another common source of injury, and rural roads can be particularly dangerous due to factors such as high speed, heavy traffic, limited visibility, lighting problems, and maintenance issues. If you have been injured in an accident due to someone else's negligent, careless, or reckless driving, a personal injury claim could provide a means to recover compensation for the damages that you sustained, and to hold the at-fault party accountable for their actions.
Defective Products
Another type of personal injury claim might result from product liability. These injuries can result from poorly designed or manufactured products, faulty equipment, or through defects in the manufacturing or design of consumer products. Products such as medications or healthcare devices can also be a source of serious injury.
Medical Malpractice Cases in Bath County
Injuries sustained through medical malpractice are particularly difficult for families given that those being treated and their family members count on medical professionals to care for their patients with the highest quality of treatment. Doctors and other healthcare providers do make mistakes, however, and if you have been injured due to the negligence of a health care provider, contact an experienced Bath County personal injury attorney today for a free consultation. A Bath County personal injury lawyer can help to gather your medical records and obtain the medical opinions necessary to determine if you have been the victim of medical malpractice.
Personal Injury Representation in Bath County
If you or a loved one has been injured because of someone else's negligence, pursuing a personal injury claim can help you to receive compensation for financial strain, loss of earning capacity, pain and suffering, emotional trauma, impairment of your leisure and work activities, and other damages that may have occurred. If you are seeking compensation for damages you have suffered as a result of the negligence of another, having the help of an experienced Bath County personal injury attorney with our firm can increase your chances of a successful claim. Contact our law office today to schedule a free consultation with a Bath County personal injury lawyer and learn more about your options for pursuing a claim.