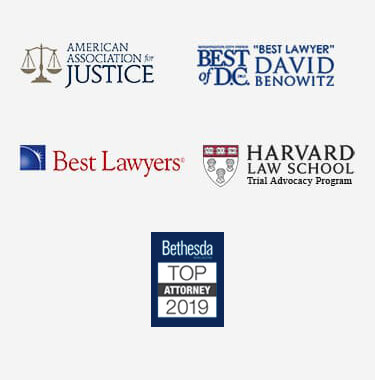 Arlington Car Accident Lawyer
The high volume of traffic on most major Arlington roadways, particularly during commuting hours, make auto accidents even more likely here than in other Virginia jurisdictions.
If you or your loved one has been injured in an accident involving a car, motorcycle, bus, truck or other vehicle in Northern Virginia, contact experienced Arlington auto accident lawyers as soon as possible who will listen to your case and provide you with advice regarding your rights and remedies under Virginia law, to help provide you with a general understanding of the way a car accident case is handled.
Arlington personal injury lawyers understand how difficult it can be to deal with recovering from a serious accident while handling insurance companies and
Determining a Claim
First and foremost, it is important to determine whether someone has a viable claim for recovery. In order to recover against the other driver, it must be established that the other driver was "negligent." In other words, it must be shown that the other driver acted unreasonably under the circumstances, i.e., by running a red light or failing to observe another rule of the road.
When someone works with Arlington auto accident lawyers, they will apply their resources to investigate their client's case to help determine who was at fault and, subsequently, how they might go about assembling a successful claim.
Damages Recoverable
On the other hand, if it can be established that the other driver was negligent and their client was not contributorily negligent, then they are entitled to recover monetary damages. Virginia law allows persons who have been injured in auto collisions by the negligence of another to recover monetary damages from the negligent party, which may include reimbursement or compensation for property damage, past and future medical costs, past and future lost wages, past and future pain and suffering, and permanent injuries.
Contributory Negligence
Unfortunately for plaintiffs in many auto accident cases, Virginia is one of the few states that still adheres to the rule of contributory negligence. What this means is that if someone did anything to contribute to their accident, then they are barred from prevailing on a personal injury claim.
This is part of the reason why it is extremely important to consult with an experienced Arlington auto accident attorney before speaking with an insurance adjuster, since many adjusters will try to get someone to admit to having done something wrong in order to deny their claim.
Settlements
By law, drivers in Virginia must purchase minimum automobile insurance coverage or pay a $500 uninsured motor vehicle fee. Because drivers who opt out of insurance coverage may be held personally liable in the event of a motor vehicle crash, the vast majority of Virginia drivers choose to purchase some type of insurance coverage related to their mode of transportation, whether it is driving a commercial truck or a motorcycle. Thus, insurance companies play a large role in facilitating settlements for car accident injuries in Virginia.
What to Expect after an Accident
Typically after a car accident the negligent driver's insurance company contacts the injured party and attempts to reach a settlement agreement. Ordinarily, the insurance adjuster will make a settlement offer in exchange for a release. Even if the settlement offer seems reasonable, keep in mind that signing a release will likely extinguish someone's personal injury claim forever.
Given that the insurance adjuster's main job is to save their company money, it is usually in a person's best interest to contact a qualified Arlington auto accident lawyer who can talk them through the insurance process and help them reach the most favorable settlement possible.
Statute of Limitations
Last but not least, it is important to act swiftly if a person or their loved one has been injured in a car accident in Virginia given the statute of limitations. What this means is that if they do not settle their claim or file a lawsuit within a stated period of time, typically two years of the date of the accident, they are forever barred from bringing their claim.
How an Attorney Can Help
Accomplished Arlington auto accident attorneys are committed to obtaining the most favorable settlements for their clients.