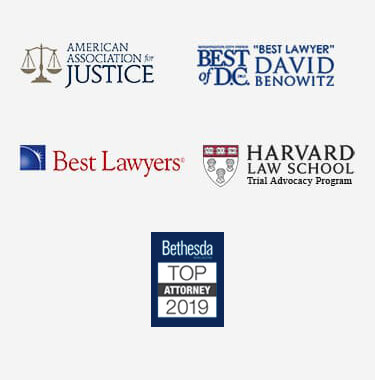 Appomattox County Injury Attorney
If you or a loved one have suffered an injury in Central Virginia, contact an Appomattox County personal injury lawyer today to learn how you may be able to receive compensation.  When you file an injury claim with the help of the personal injury team from our firm, our experienced attorneys can help you to calculate the damages you've sustained as a result of someone else's negligence or recklessness and determine how to go about pursuing the matter–either in or out of court.
An Appomattox injury attorney can help you to negotiate with an individual, organization, or insurance company so that you can receive a settlement without ever having to bring the case before a civil court.  However, if an agreement is not possible to come to, your personal injury lawyer can help you to present the evidence available to create a strong case in your favor.
Appomattox Injury Claims
Our Appomattox County personal injury attorneys have the experience to represent you in any type of personal injury claim, including:
Work-related accidents
Accidents on private or public property
Auto accidents
Product liability
Medical Malpractice
Many work-related accidents occur during the use of heavy equipment, or when a piece of machinery is not operating properly. Manufacturing and industrial jobs often require exposure to conditions that can lead to injuries or cause deafness or eye damage. When a job has an elevation component, necessitating the use of ladders or scaffolding, there is a high risk of falls. Working with combustible fuels, such as the gas pipeline, increases the risk for injury from fire or explosion. When workers are exposed to hazardous materials such as vaporous gases, smoke, dust, and pesticides, there is a risk of illness or respiratory disease.
Serious injuries frequently result from auto accidents on both highways and rural roads. In addition to physical injury and property damage, car accidents can leave drivers with emotional trauma that impairs their ability to drive. If the accident was caused by another driver, it can often be challenging to deal with insurance companies and obtain just compensation for the damages you suffered. An experienced Appomattox County personal injury lawyer can help to protect your rights and fight for the compensation that you deserve.
The average home is also a potential source of injury due to negligence on the part of manufacturers of common household appliances and heating or other systems. In the event you are injured because of a faulty or defective product, you may be eligible to receive compensation through a product liability claim.
Medical malpractice is a type of personal injury that can be particularly traumatic for families, as it is often difficult and costly to navigate through the health care system. Patients place their trust in doctors, nurses, and other medical professionals expecting to be treated properly. When medical staff members fail in their duty to provide proper treatment to an individual, the results can be severe. Injuries or harm related to malpractice can result in permanent disability or death.
Personal Injury Lawyers in Appomattox County
For medical malpractice and all other types of accident or injury claims, it is important to seek assistance from an experienced personal injury attorney who can help you navigate the legal system while fighting to get you the maximum recovery possible for the damages you have suffered. Contact our law office today to schedule a no-cost case evaluation with one of the seasoned Appomattox county personal injury attorneys at our firm.
Injury Claims in Appomattox County
Nestled in south central Virginia, Appomattox County has a vivid Civil War history combined with modern day industry, transportation, and other services. The county, which encompasses 333 square miles of land and 1.2 square miles of water, has a population of 14,973. Natural resources include the Appomattox River, the Appomattox Court House National Historical Park, and Holliday Lake State Park. Farming is an integral part of the area, with more than 389 primarily beef, dairy, and tobacco farms.
With the wide variety of work, recreation, and industry available in Appomattox County comes the increased possibility for personal injury to occur due to accidents or negligence. In 2008, explosions along the Williams Transco gas pipeline injured five people and destroyed two homes. Railroad routes in the area can also be a potential source of injury. If you have questions about such claims in this part of Virginia, contact an Appomattox County injury lawyer.