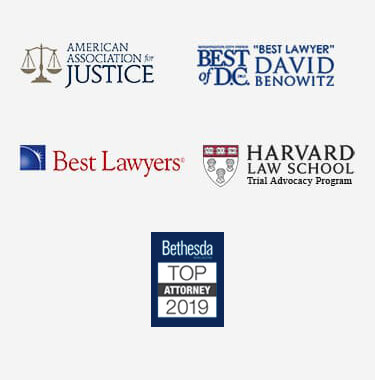 Amherst County Injury Attorney
If you live in Virginia and are in need of an Amherst County injury lawyer, consider the advantages that the legal team at our law firm has to offer. When you are suffering from any kind of personal injury resulting from someone else's negligence or even criminal action, you need an experienced legal team that understands and respects the law. That is the kind of service our firm offers. You are under no obligation when you call, but you will come away from the discussion with a better understanding of your rights and options.
Injury attorneys in Amherst County, Virginia
Unfortunately, personal injuries occur in Amherst County all the time. Automobile accidents account for a large number of them. Injuries commonly result as well from slips, trips, and falls; from product defects (i.e., product liability); and accidents in the home or while on the job. In short, it may not matter whether the injury was intentionally caused by someone else or even if another person was directly or immediately involved in the injury. If you are suffering as the result of any kind of personal injury, an Amherst County injury lawyer can explain how you may be entitled to compensation for your injuries.
Types of Personal Injury Claims in Amherst
Personal injury claims can result from clinical negligence, accidents (either on the road or at work), illnesses related to employment, falls, assault, exposure to asbestos, faulty products, sports injuries—the list goes on and on. Sometimes personal injury is the result of a one-time, sudden, unexpected occurrence, such as an automobile accident or slipping on a wet, slick floor. Other times, personal injury results from having to deal with improper conditions over a long period of time—such as exposure to asbestos, repetitive stress injuries caused by work situations, or, sadly, situations in which a person has been the victim of physical abuse.
It is important to remember, too, that personal injury does not always have to be physical. If you believe you are the victim of emotional distress caused by another person's unwarranted verbal abuse or ongoing attacks, you should certainly seek legal counsel. When it comes to such cases here in Amherst County, personal injury lawyers from our firm can draw on their deep knowledge and length experience in the field to provide the legal help you need. We also have injury attorneys in our Maryland office and DC office who can assist your case if necessary.
Call an Amherst County Injury Lawyer Today
Unfortunately, victims in a personal injury situation often do not know what their rights are. They may suffer in silence for years, or even inappropriately blame themselves for their ongoing pain and discomfort. But it does not have to be that way and, once you know your rights, you will realize it should not be this way.
If you or someone you care about is suffering from a personal injury caused by another's negligence or recklessness, you should seek both medical and legal help as soon as possible. You need an experienced Amherst County personal injury attorney in your corner. Our Amherst County injury lawyers are courteous, skilled, and compassionate.
We offer free initial consultations and will advise you up-front regarding our perceptions of the strength of your potential case.
Often in personal injury cases, a trial may not have to result; the defendant may wish to avoid negative publicity and be willing to reach a settlement before going to trial. This is often the best solution for all parties, enabling you to receive reasonable compensation for your pain and suffering and to get on with your life as soon as possible. Call our legal team today if you have any questions regarding personal injury claims. We are here to listen, to advise, and to help. Please call today.