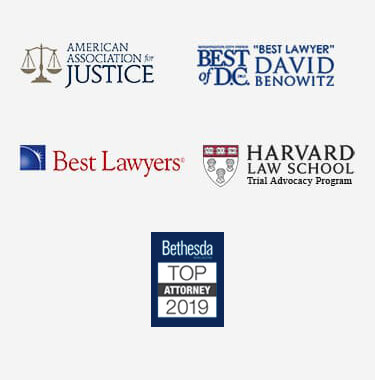 Maryland Child Support Modification Lawyer
Contrary to popular belief, a child support agreement or court order. does not have to be permanent. If necessary, the courts or both parents may decide to alter the agreement for several different reasons. Once an agreement is altered, the new changes will immediately take effect once an appropriate court order is entered.
If you are considering changing the terms of your child support order, or you want the court to change it for you, it may be possible. With the right child support attorney on your side, you can make agreement and court order modifications relatively simple and easy to obtain. No one should be stuck in a child support court order that does not work for them and their child. Let a Maryland child support modification lawyer help you and your family.
When Can the Court Increase or Decrease Child Support Payments?
There are numerous changes that may warrant a change in a child support order, including the loss of a job, pay cut, altered custody agreements, a promotion or pay raise, relocation, or change in the children's needs and expenses. Courts typically refrain from modifying support agreements unless a material change of circumstances can be proven.
Changes that may warrant an increase in child support payments include:
A better-paying job, an additional source of income, or promotion that provides the non-custodial parent with more money.
The primary caregiver suffers a decrease in income or job loss.
Daycare, tuition costs associated with raising the child increases or decreases. In many cases, as a child grows, the work-related expenses or education expenses may change.
Extraordinary medical expenses for the minor child.
Changes that may warrant a decrease in child support payments include:
If a person loses their job through no fault of their own.
If the non-custodial parent is awarded either by court order or agreement shared access, the amount of child support they pay will almost always decrease.
If the income of the custodial parent increases significantly, the non-custodial parent may pay less.
The Maryland Child Support Enforcement Administration (CSEA) works with separated and divorced parents to make the process of paying and receiving child support easier. The office and a lawyer can work together to ensure a fair modification of child support under Maryland law.
If both parents are unable to reach an agreement when attempting to modify a current court order, the CSEA will file a child support order in the name of the parent requesting the modification. Once a modification is agreed upon the CSEA will obtain court orders to implement the new child support order and collect payment from the non-custodial parent.
Factors Affecting a Modification
If the custodial parent requests a modification, numerous factors will be taken into consideration. The amount of child support they receive from the non-custodial parent will be based on the custody and visitation schedule of the non-custodial parent, child care expenses, the income of the non-custodial parent, and healthcare costs.
In most cases, the more money a non-custodial parent makes, the more support they will have to pay. Parents with lower incomes will not have to pay as much. As an attorney familiar with child support alterations can confirm, Maryland uses a set equation to calculate the amount of support a person owes, and it takes all the factors listed above into consideration.
Call a Maryland Child Support Modification Lawyer
If you believe it is time to modify your original child support order, you are probably right. The amount you are required to pay for your child may change from time to time, so there is nothing wrong with asking for a modification. An experienced family law attorney on our team will be able to help you complete the process and get the funds you are entitled to. Call a Maryland child support modification lawyer to discuss your case today.