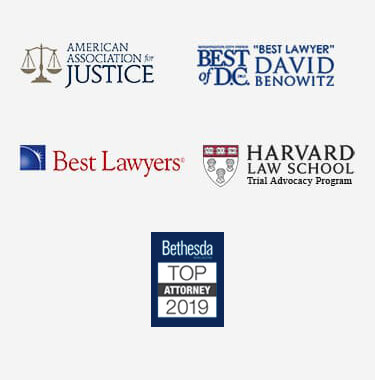 Rockville Same-Sex Divorce Lawyer
Maryland officially recognized same-sex marriage in 2012, and it became a nationwide legal right after the Supreme Court decision in Obergefell v. Hodges in 2015. Same-sex couples now have the same rights and responsibilities in marriage as their heterosexual counterparts. They also face similar legal and financial challenges if they divorce.
Because the legalization of same-sex marriage is still relatively recent, a same-sex spouse's rights could be jeopardized if they are not properly asserted. If you face a divorce, a Rockville same-sex divorce lawyer can assist you with your case and ensure that you receive equal protection under Maryland's property, alimony, and child custody laws. Reach out to a seasoned divorce attorney to discuss your legal options.
Requirements for a Same-Sex Divorce in Rockville
A same-sex couple must meet the state's residency requirements before filing for divorce. Under Maryland Code Annotated, Family Law Article §7-101, if the grounds for divorce took place outside of Maryland, one spouse must live in this state for at least six months before filing for divorce. If the spouses are residents, they can file for divorce in any county where one spouse resides. A lawyer familiar with same-sex separations in Rockville could determine if the client meets the residency requirements.
Special Considerations in the Same-Sex Divorce
Even though the same-sex couple's rights to marriage is now secure, there are some potential challenges the spouses may face in a divorce.
Child Custody
For same-sex couples who had a child during their legal marriage, both parents are the child's legal parents and have equal custody rights under the law. In a divorce, a judge will apply the 'best interest of the child' standard when deciding custody. However, if one partner gave birth to a child before the parties' legal marriage and the other spouse did not formalize a second-parent adoption, a different legal standard will be applied.
When determining custody where only one parent is the child's legal parent, a court must determine if the spouse who is not the biological or adoptive parent (the 'other party') assumed the role of parent to the child as a de facto parent. The following four-prong test is applied:
The legal parent consented to and encouraged the other party's relationship with the child
The other party lived with the child
The other party substantially cared for the child
The other party and the child have a parent-child bond
A seasoned lawyer in Rockville could apply this test to the facts of the same-sex divorce case and determine what rights the non-biological parent may have in a custody dispute.
Alimony
One of the key factors in a court's assessment of alimony is the length of the parties' marriage. Because same-sex marriage's legalization occurred relatively recently, this could complicate a judge's determination of alimony in a same-sex divorce. A couple may have been together for many years prior to their legal marriage, but their pre-marital relationship could be disregarded, potentially leading to an unfair result for the spouse earning less income.
Defining Marital Property
Marital property includes property that is acquired during the couple's marriage. Non-marital property is the property that was:
Acquired before the marriage
Acquired by inheritance or gift to
Excluded by agreement of the parties
Directly traceable to non-marital property.
In a same-sex divorce, this distinction between property acquired before the marriage and property gained after could be problematic.
Like the alimony analysis, a couple who began their relationship long before same-sex marriage was legalized will find themselves in a situation where only the property obtained during their legal marriage would be subject to distribution by a court. This could again lead to an inequitable result for one spouse and make the division of the couple's property more challenging. A local attorney could advocate for different factors in a divorce to lead to a more equitable divorce.
Contact a Rockville Same-Sex Divorce Attorney Today
The unique challenges that a same-sex couple could face in a divorce require the assistance of skilled legal counsel. A Rockville same-sex divorce lawyer is familiar with the laws relating to custody, alimony, and property division and could work to ensure a fair result. Call today to schedule a consultation.