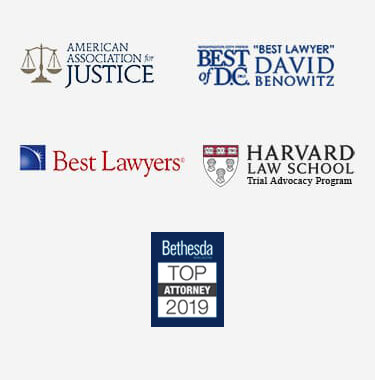 Maryland Real Estate License Lawyer
You spent years building a real estate business that you can be proud of. Your livelihood depends on your real estate license, but now that is under threat through a disciplinary proceeding. It may be wise to work with a Maryland real estate license lawyer to defend your license and professional future. With years of experience helping others in your position, a local license defense attorney will fight tooth and nail to keep your license, and therefore your business, up and running.
Maryland Real Estate Discipline Basics
Like other states, Maryland regulates real estate through an administrative agency. The Commission has extensive regulations that all license-holders must comply with or be subject to discipline. The following is a non-extensive list of common ways license-holders can run afoul of the Commissions regulations:
Fraudulently obtaining a real estate license.
Fraudulently using a real estate license.
Intentionally or negligently failing to disclose a material fact related to property the license-holder is involved with.
Conviction of a felony or other crime that violates professional rules or relates to the fitness of the license-holder.
There may be other actions that can institute disciplinary action. It should be taken extremely seriously, because losing your license prevents you from continuing to work in real estate.
Investigation Process
The disciplinary process begins when the Commission receives a complaint either form itself or any member of the public. The complaint must be in writing and state the facts alleging misconduct. The Commission would then review the complain and if credible, referred for investigation to verify the facts in the complaint. Any complaint not referred for investigation is dismissed. If after the investigation there are reasonable grounds for disciplinary action, then the investigation shall lead to a hearing.
Hearings
Before the commission takes any final action, you have the right to a hearing before a board of the commission. You also have the right to have a local real estate license attorney present during the hearing. The hearing will commence whether you appear or not, so it is in your best interest to appear. The hearing is similar to a trial, but a board of the Commission serve as fact finders instead of a jury. This means that there are witnesses and evidence presented, as well as arguments by both sides. A final decision is issued in writing.
Options Following an Adverse Decision
You may appeal to the state judicial courts in the event of an adverse decision. The Administrative Procedure Act ("APA") governs the appeal to the state court. However, while the appeal is pending the Commission's decision will not be stayed. Meaning, even if your license was suspended erroneously, it will still be suspended during the appeal process.
Contact a Maryland Real Estate License Lawyer Today
Hire a dedicated defense lawyer today to get the best possible chance of avoiding an adverse ruling before the Real Estate Commission. Your license and future is too important to leave to chance, hire a Maryland real estate license lawyer to fight for your livelihood. Call right away to get started.