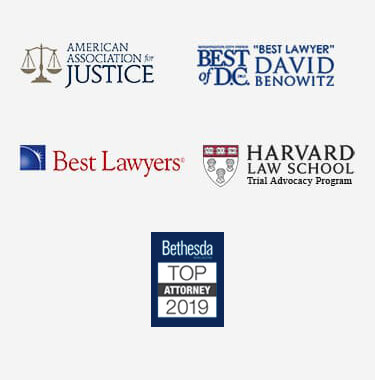 Maryland Optometry License Defense Lawyer
Diagnosing eye conditions and assisting patients with improving their vision takes extensive skill and experience. Optometrists must spend years studying and working to build their reputation and serve their patients. The time and effort spent reaching this point in your medical career could make receiving an ethics complaint even more devastating.
A single complaint could turn your career upside down and in the wake of serious allegations, you could lose your license to practice optometry completely. Losing your ability to legally practice optometry could leave you unable to financially provide for your family. However, with the help of a qualified Maryland optometry license defense lawyer, you could fight back against the allegations you are facing.
You have rights during your disciplinary hearing, but they will do you little good if you do not adequately take advantage of them. A dedicated license defense attorney could help protect your rights and fight for your ability to continue practicing medicine.
Optometrist Licensing in Maryland
Optometry falls under the jurisdiction of the Maryland Department of Health. Within the department, the Board of Examiners of Optometry is in charge of the licensing and discipline of optometrists throughout the state. If the Board receives a complaint about an optometrist, they could notify the accused that an investigation has been initiated. It could also be beneficial for an optometrist to contact a local optometry license defense attorney as soon as they are given notice of an investigation.
Obtaining an optometry license is a difficult process. In addition to the educational requirements, applicants must also comply with specific ethical requirements. These requirements do not go away once a person is licensed and violating these requirements could lead to professional suspension.
The penalties handed down by the Board could significantly impact an optometrist's business, even if the license is not suspended. Any public reprimand could lose patients from the practice and damage a doctor's professional reputation. A dedicated Maryland attorney could assist with avoiding any negative effects on an optometry license.
What Constitutes Grounds for Discipline From the Board of Optometry?
There are many actions that could lead to discipline for an optometrist. The same ethical or professional issues that might have caused the Board to reject an application could also lead to a license suspension or other form of discipline. Some of the grounds potentially resulting in disciplinary action include:
Sexual harassment or abuse
False advertising
Fraud or deceit
Abuse of drugs or alcohol
Conviction of a serious crime
Falsified records or credentials
Disclosure of private patient information
Practicing optometrists should be aware of these potential violations and do everything possible to avoid such difficulties.
What is the Process for Professional Discipline in Optometry?
The Board reviews every complaint they receive, but they close many of them without a formal investigation when the allegations are unsubstantiated. However, when they receive a complaint they believe cold have merit, there are two separate processes the Board could pursue. One involves handling the matter internally, while the other could result in turning the matter over to criminal prosecutors.
In some cases, the Board may choose to handle a matter internally. The consequences of these internal reviews could involve anything from a formal warning to a fine or even a license suspension in severe cases. However, if the Board believes an optometrist has violated the law, they may forward the matter to the Attorney General to prosecute. Under either scenario, a dedicate lawyer may be helpful to an accused doctor.
Reach Out to a Maryland Optometry License Defense Attorney
If you are facing an investigation by the Board of Optometry Examiners, you do not have to wait for a formal disciplinary proceeding to speak with an attorney. The sooner you discuss your case with legal counsel, the sooner they could help you build a viable defense.
A Maryland optometry license defense lawyer could help you fight to save your license. Call right away to discuss your legal options and schedule a case consultation.