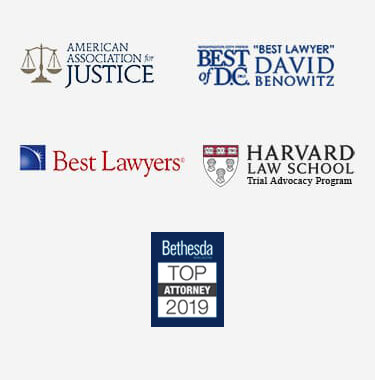 Maryland Psychologist License Defense Lawyer
You studied and worked for your entire life so you could help patients overcome their issues. You grew your practice but now it is in jeopardy as you face a disciplinary action before the Board of Psychology. Your livelihood, and the wellbeing of your patients could be detrimentally impacted by a ruling from the Board.
Consider hiring a Maryland psychologist license defense lawyer. With years of defending other professionals in your shoes, a dedicated local attorney could increase your chances of successfully defending yourself and protecting your practice.
Maryland Psychology Professional Discipline Basics
The Board has broad powers to regulate the practice of psychology, including the power to discipline practitioners with reprimands, suspensions, and revocations. Common issues that may lead to license suspension or revocation include:
Conviction of a felony or other crime involving moral turpitude (meaning dishonesty).
Aiding or abetting an unauthorized person in practicing psychology.
Addicted to any narcotic or habitually intoxicated.
Promotes the sale of goods to a patient for financial gain.
Behaves immorally or commits unprofessional conduct of the practice of psychology.
Any act in violation of the Board's regulations can initiate a disciplinary proceeding. The consequences can be as minor as a written warner, or as severe as the revocation of your license. As such, you should take a Board disciplinary proceeding very seriously. However, the Board may not impose a monetary penalty exceeding $10,000 instead of or in addition to suspending or revoking a license.
Investigation Process
Typically, after a complaint has been filed with the Board, it reviews the complaint and ay investigate based on the contents of the complaint. If the investigation reveals an actionable issue, the Board refers the matter for a hearing. During this time, gathering evidence that refutes the allegations of the complaint is smart.
Hearings
Before the Board can take any final action, you have a right to a hearing before the Board. You are further afforded due process rights under the Administrative Procedure Act ("APA"). You must be served with notice at least ten days before the hearing, which gives you time to prepare a defense. You also have the right to be represented by counsel during the hearing. The hearing itself is trial-like in nature, with the Board having the ability to subpoena witness testimony and documents. After the hearing, the Board will issue a decision in writing. There may still be an opportunity to a complaint between the licensee and board by reaching a mutual agreement.
Options Following an Adverse Decision
Should the Board rule against you, you have limited options to appeal. Following the APA, you can file in state court to have a judicial court review the decision. Further, if you have filed with a state court, you may only stay the Board enforcing a suspension or revocation for no longer than one year.
Hire a Maryland Psychology License Defense Lawyer Today
Hire a Maryland psychology license defense lawyer to help you protect your practice. With experience you can count on, a local lawyer with experience handling these cases could be your zealous advocate before the Board and through the appeals process. Call right away to get started.