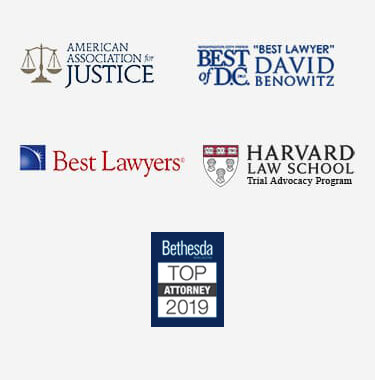 Maryland Social Worker License Defense Lawyer
Social workers in Maryland provide crucial support to some of the most vulnerable people within the state. As a social worker, you are licensed to provide important mental health support. Despite your long work hours and extensive training, your license and ability to practice could be in jeopardy with a single complaint.
If you are facing formal discipline as a social worker, you do not have to face this threat to your livelihood alone. A Maryland social worker license defense lawyer could help you defend your license and livelihood. Before you agree to anything with the Board of Social Work Examiners, you could benefit from discussing your options with a skilled professional license defense attorney.
Social Work Licensing Requirements
The Maryland Board of Social Work Examiners is responsible for licensing and regulating social workers within the state. There are four different levels of a social worker license, and each varies in their requirements. The easiest license to obtain is the Licensed Bachelor Social Worker certification. On the other end of the spectrum is the clinical social worker.
There are two methods of obtaining a social work license. The first is by taking an examination. For recent graduates and those new to the field, this is typically the option available. However, anyone currently licensed in another state could seek certification through the endorsement of another licensed social worker.
Potential Violations of the Social Work Practice Act
There are many grounds that could result in discipline for a social worker. A Maryland attorney assisting with the license defense of a social worker should be aware of these grounds and how to combat the allegations. Some common grounds for discipline could include:
Romantic relationships with a current or former client
Practicing without a license
Socializing with patients
Fraudulent billing
Failure to report abuse
Abuse of drugs or alcohol
Failure to keep appropriate records
These are only some of the common violations that lead to professional discipline. Understanding these potential violations could help a social worker and their attorney craft a defense and potentially avoid problematic behavior moving forward.
What Are the Potential Outcomes of a Social Worker License Complaint?
The laws governing discipline for social workers in Maryland is called the Social Work Practice Act, or SWPA. The Board will review every complaint under the act, and must decide to either dismiss the complaint or proceed with a formal investigation. Many of these investigations ultimately result in the Board taking no action against the accused social worker.
If the Board determines there was wrongdoing, they have several potential responses. In some cases, the Board will do little more than formally admonish the social worker. In some cases, this admonishment is done privately, while in others, the reprimand could be public.
If the Board determines a violation of the SWPA has occurred, it is the role of the Board to forward the matter to the Office of the Attorney General. The Attorney General would then prosecute the case, possibly resulting in:
A license suspension
A license revocation
Probation
A local social worker license defense attorney could assist with a social worker's defense throughout the process.
Let a Maryland Social Worker License Defense Attorney Help
If you are facing professional discipline as a social worker, do not leave your professional future up to chance. By working with a dedicated Maryland social worker license defense lawyer, you could fight for the best possible outcome to your case. To learn more, call right away.