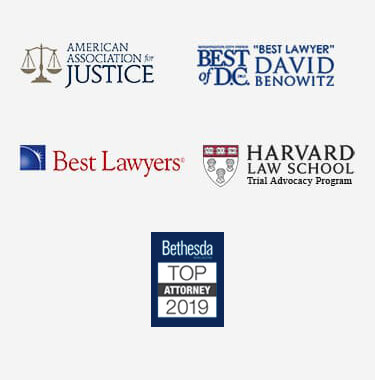 Maryland Physical Therapy License Defense Lawyer
As a physical therapist, you have dedicated your career to helping those recovering from serious injuries or battling chronic medical conditions. The process of obtaining the education and licensing necessary to be a physical therapist can be long and challenging. Despite the years of dedication you have put in, a single accusation of wrongdoing could cause your hard-earned career to unravel.
A complaint could result in the suspension of your license, a formal reprimand, or a fine, among other consequences. Any action taken against you or your license could profoundly impact your career and ability to help your patients. A Maryland physical therapy license defense lawyer could work to ensure you avoid these negative consequences by helping you build a strong defense against the accusations you are facing. By contacting a well-practice defense attorney, you could put yourself in a better position for a positive resolution.
The Complaint Process
The Board of Physical Therapy Examiners – a division of the Maryland Department of Health – is responsible for all complaints directed against physical therapists within the state. According to state law, the Board is mandated to investigate every complaint they receive regarding the behavior of a physical therapist.
Complaints can come from a variety of sources. While they often originate with patients, they could also come from landlords, law enforcement, former employers, employees, or other interested parties. When the Board receives a complaint, they will notify the complainant that the investigation could take some time. The Board formally attempts to complete all investigations within 90 days, but it has leeway to investigate longer when necessary.
In many cases, the Board will determine allegations are without merit and decide to forgo formal investigation. However, if the Board completes a thorough investigation and determines there is evidence of wrongdoing, the next step of the process would be a formal hearing. At these hearings and during the disciplinary process, it may be wise to work with an experienced local physical therapy license defense lawyer.
The Board typically gives ample notice of a hearing to the accused to allow them time to prepare. At the hearing, the physical therapist or their attorney would then have the chance to make their case. At the end of the process, the Board could either set a punishment or decline to take any action.
In some cases, a physical therapist will reach an agreement with the Board known as a Consent Order. Similar to a plea bargain in a criminal case, a Consent Order involves both sides agreeing to a penalty in exchange for closing the case.
Potential Actions Taken by the Board
Whether the Board rules against a physical therapist or agrees to a Consent Order, the potential outcomes are the same. The Board has the right to issue written warnings in minor cases and might assess fines in others. For more serious cases, the Board could suspend or even revoke a license entirely.
In many cases, the Board will issue suspensions but place the physical therapist on probation. As long as that person pays all files, checks in with the Board, and takes any mandatory classes, the Board may eventually lift the probated suspension and allow the physical therapist to fully return to their practice.
Consult a Maryland Physical Therapy License Defense Attorney
Any allegation of wrongdoing submitted to the Board should be taken seriously. Even if you believe the claims are meritless, that does not mean they will not directly impact your career. A Maryland physical therapy license defense lawyer could help you fight back against these charges and defend your rights at a disciplinary board hearing or in court. To learn how an attorney could help you, set up an initial consultation today.