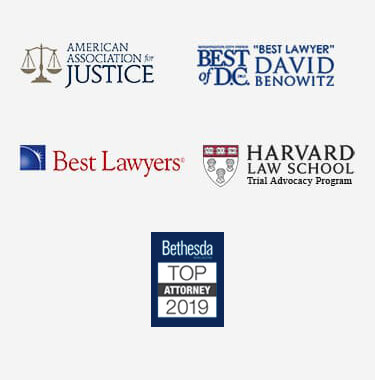 Rockville Paternity Lawyer
There are countless reasons why the establishment of paternity is important to the future of a child. Paternity establishes child support obligations and can determine eligibility for a number of state and federal benefits. More importantly, it can create an avenue for a child to receive support from both parents.
However, establishing paternity is not always a simple matter. In some cases, fathers are incorrectly identified as a parent. Both sides deserve legal representation from an experienced family attorney. An evaluation with a Rockville paternity lawyer could answer many of your questions about your legal rights and responsibilities.
Establishing Paternity in Maryland
There are two ways to establish paternity under state law. These options include an affidavit of parentage or a court order. An affidavit of parentage is typically used in cases where it is not disputed. In many cases, the father of a child signs the affidavit of paternity while the mother and child are still in the hospital following birth. Once the father signs the affidavit, it becomes a legally binding document.
Affidavit of Parentage
It is possible in some paternity cases for a parent to rescind an affidavit of parentage. This process requires the parent to file a rescission form in the presence of a notary. If the father signs this form within 60 days of the execution of the affidavit, it is automatically rescinded. While rescission is still possible after 60 days, signing the form will not automatically undo the affidavit. After 60 days, a court order is the only way to rescind an affidavit. Even then, rescission is only possible upon a finding of duress, fraud, or mistake of fact.
The Court Can Establish Fatherhood
In cases where the parents do not agree on the identity of the father, only a court order can establish paternity. Ultimately, the court can require genetic testing to determine paternity. The outcome of the genetic test will frequently help resolve the court case. A court hearing will become necessary if genetic testing does not lead to a consent decree. A skilled attorney in Rockville can advocate for either parent during the course of a paternity hearing.
Importance of Establishing Paternity
The establishment of paternity can benefit parents and children alike. Some of the important matters the establishment of paternity can provide include:
Right to child support
Inheritance rights
Development of parental bond
Understanding of family medical history
Sense of identity
Healthcare options
Custody and visitation rights
Experienced legal counsel can assist a parent in understanding their rights and obligations related to the health and welfare of their children.
Presumption of Paternity
There is a presumption of paternity for a child born during the course of a marriage. Under the law, the state presumes that the mother's husband is the father. This is true regardless of whether the spouse signs the affidavit of paternity. When a parent wants to rebut this presumption of paternity for a good reason, a lawyer in Rockville may be able to help.
Contact a Rockville Paternity Attorney
You have rights when it comes to establishing the paternity of a child. To ensure your rights are protected, it is crucial that speak with skilled legal counsel right away. Not just any attorney will have the experience or skill needed to assist you.
A Rockville paternity lawyer can assist with every stage of a paternity action. Call now to initiate a confidential case evaluation.