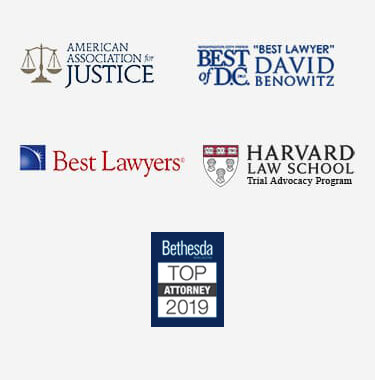 Who is Protected by Title IX in Washington DC
Although most people associate Title IX with equality in athletics for men and women, Title IX covers a far broader range of people in various situations. In prohibiting sex discrimination, Title IX generally protects men, women, boys, girls, faculty, staff, and students at any educational institution that receives federal funding.
Therefore, the question of who is protected by Title IX in Washington DC is more expansive than many people think.
Over the years, the applicability of Title IX has grown from a focus on equal athletic opportunities for males and females to sexual harassment, sexual assault, and sexual misconduct in general on campus.
The Office for Civil Rights (OCR) of the U.S. Department of Education has issued a great deal of policy guidance to help schools comply with the mandates of Title IX in these respects.
Since a failure to follow the policies and procedures required by Title IX can result in the loss of federal funding for schools, you may need the protections that only a seasoned Title IX lawyer could offer you when you are accused of conduct that initiates Title IX proceedings.
Title IX Coverage in Washington DC
Washington DC Title IX protections extend to all individuals who attend school or work at any educational assistance that receives any federal funds. This includes local elementary schools, middle schools, junior high schools, and high schools, as well as colleges and universities, libraries, vocational rehabilitation agencies, and state education agencies.
Religious institutions are exempt if compliance would violate their religious principles, and sports involving bodily contact are likewise exempt. Additionally, private schools are exempt unless they receive federal government funding. Since most private colleges and universities participate in the federal financial aid programs, they, too, are subject to the provisions of Title IX.
Applicability of Title IX to Colleges and Universities
While the applicability of Title IX to athletic programs for men and women often gets the most attention, Title IX applies to all aspects of education. Title IX governs everything from equal access to course offerings, admissions, and financial aid to equality in housing, insurance, student health, and employment.
Although the public may primarily see women as the beneficiaries of Title IX, that is only because sports, educational, and other opportunities for women traditionally have lagged behind those of men in American society. Likewise, women disproportionately complain of sexual harassment, assault, and misconduct by others.
Nonetheless, men enjoy the same protections of Title IX if they experience any discrimination based on sex, including sexual harassment and similar situations.
DC Title IX Protections
Alleged victims of the following acts in violation of Title IX are entitled to protection:
Sexual assault
Sexual harassment and stalking
Date/acquaintance rape
Additionally, victims who experience any retaliation for making reports concerning this type of conduct also have protection under Title IX. Likewise, sex or gender discrimination of a non-sexual nature also falls within the purview of Title IX.
For instance, this discrimination may include bullying based on sex or gender, denial of employment or educational opportunities due to sex, and failing to provide reasonable accommodations to pregnant students.
Title IX protections extend to all incidents that occur on campus, on a campus-owned property, or at events with reasonable connections to the school. When a school receives a complaint about an incident of alleged sex discrimination, the designated Title IX coordinator must investigate the claim and initiate proceedings following the rules and regulations outlined in the school policy handbook.
Find Out More About Title IX Protections in Washington DC
Most colleges and universities must comply with Title IX mandates or lose their federal funding. Since many schools rely heavily on that funding and access to federal financial aid for their students, they have a vested interest in quickly and aggressively pursuing complaints of sexual harassment, sexual misconduct, and domestic violence by students, staff, or faculty members. It is not the accused individuals who are protected by Title IX in Washington DC.
All too often, schools overzealously prosecute individuals who others have accused of sexual misconduct, despite weak or sparse evidence. This can lead to Title IX proceedings, which are inherently biased in many situations by the lack of due process for the accused persons. As a result, these individuals should strongly consider the merits of representation by legal counsel.