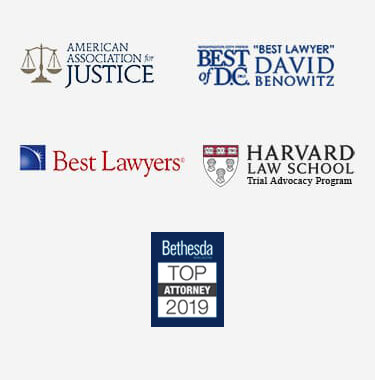 Washington DC Partnership Disputes Lawyer
Entering into a business relationship with other people or entities can place burdens on all members of that organization. The members of a partnership business structure have an equal right to share in the profits of that venture. At the same time, they are all equally liable to pay out the debts of the company. Additionally, a partnership may acquire property or take out loans under the name of the company. These factors require business partners to remain aware of their rights and the actions of the other partner.
A Washington DC partnership disputes lawyer could help when legal questions arise concerning a partnership relationship. An experienced business litigation attorney could identify a person's rights within a partnership and represent their interests during mediation, in arbitration or while in court.
Drafting a Partnership Agreement in Washington DC
Forming a partnership is one common way for two or more people to enter into a business relationship. According to the Code of the District of Columbia §29-601.04, a partnership agreement should outline the rights and responsibilities of each member of that partnership. These agreements typically include:
The role of each member in the partnership
The right of each member to share profits and the obligation to pay liabilities
What must happen in the event of dissolution
There are some aspects of a partnership that remain the same. These include the ability of each partner to manage the company, examine the finances of that company, and the fiduciary requirement to act in good faith toward the other partners.
For example, DC Code §29-604.01(c) requires a partnership to reimburse a partner for any payments made and indemnify them against any liabilities incurred as long as those arise in the general course of business. For instance, if Partner A purchases a new desk for the office out of their own funds, the business must reimburse this person for this expense.
A Washington DC partnership disputes attorney could explain how these agreements work, the rights and obligations of partners toward each other, and evaluate the rights and obligations of all members under any specific partnership agreement.
Common Disputes that May Arise Among Partners
Disputes among partners can concern one of two main categories. The first are arguments partners may have over the role that each plays within the partnership, and conversely, the manner in which the partners are treating each other in the partnership operations. These types of disputes raise issues of fiduciary duties and breach of contract. Here, evaluating the terms of the partnership agreement is essential, as is an understanding of District law.
The other main source of disagreement is how a partnership deals with third parties. Each partner represents the partnership as an authorized representative. If Partner A, on behalf of the partnership, enters into a contract to provide services to another party, all members of the partnership are bound to that agreement. The other partners may dispute whether Partner A was acting in good faith or had the authority to act on behalf of the partnership in entering into this agreement. A seasoned Washington DC lawyer could help a partnership resolve a legal disagreement regardless of the nature of their dispute.
Contact a Washington DC Partnership Disputes Attorney
Disputes that arise among any members of a partnership can disrupt normal company proceedings. Ideally, each partner shares an equal burden in running a company and always acts in the partnership's best interests. However, it is not uncommon for partners to fight over profits, the assumption of debt, management, or the future path for their company.
A Washington DC partnership disputes lawyer could help one partner evaluate the language of a partnership agreement and cross-reference it with District law. If a partner has violated the partnership agreement, a lawyer could help one party protect their rights in court or prepare them for mediation or other alternative dispute resolution mechanism. Reach out to our firm today for more information about how we could help you with your business dispute.