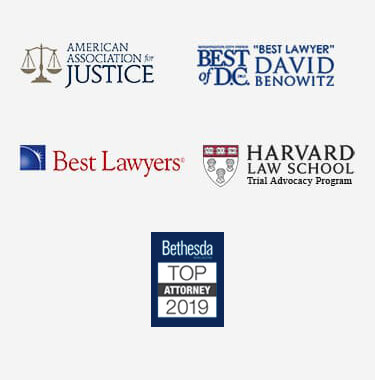 Washington DC Business Mediation Lawyer
Disagreements can often strain the relationship between companies and their customers. Many parties believe that to reach a satisfactory result, they will have to pursue litigation in court. While this is certainly possible, all parties may benefit from a form of alternative dispute resolution known as mediation.
Mediation serves as an informal, non-judicial way for parties to explain their position on the disagreement and then try to come to a resolution. With the help of a mediator, parties can present evidence, make arguments, and work together to create a final agreement.
A Washington DC business mediation lawyer could help facilitate these meetings. For instance, a skilled business litigation attorney could identify when mediation may be appropriate, convey why mediation may be a favorable approach, identify and choose an impartial setting, and attend these sessions to draft fair settlements, all while avoiding the time and expense of mediation.
Why Choose Mediation as a Way to End a Dispute?
Business disputes can place two parties at odds. These disputes may concern contract rights, the delivery of services, the ability to use intellectual property, or rights to certain profits. Many company owners or customers assume that they need to go to court to protect their rights or resolve disputes. This is certainly an option, and as long as a party has standing, a DC civil court can rule on business dispute matters. However, a DC civil court will require that the parties attend mediation at some point during the case. In some cases, the court may even require parties to attend before bringing their case to trial.
Mediation successfully helps parties find common ground and reach a settlement without enduring the length and cost of trial. A Washington DC lawyer could provide more information about why participating in business mediation may be a better path moving forward.
How Does the Mediation Process Work in Washington DC?
Mediation offers both parties a chance to air their grievances and state their case in a neutral and confidential setting. A mediator listens to evidence and argument, meets privately with the sides, appraises a party's position, and tries to bring both sides together so they can negotiate a fair resolution. The mediator is neutral and does not represent either party. The mediator is usually selected by the parties or by the court if mediation is court-ordered.
It is best for all parties in mediation to be candid about their goals and the strength of the evidence supporting their position. Under the Code of the District of Columbia §16-4203, all mediation communications are privileged and cannot be admissible as evidence in a trial. Additionally, the mediator only shares information with the other litigant if the party permits them to do so.  Mediation sessions, unlike court sessions, are closed to the public, so mediation offers a level of confidentiality and privacy that legal cases in court do not.
The ultimate goal of business mediation is to bring the parties to agreement at the negotiating table instead of at the courthouse. This can be the product of an informal sharing of evidence and face-to-face communication through a neutral like a mediator. A mediated settlement can end the case and dispute immediately. If mediation is unsuccessful, the case can still go through the formal litigation process. Sometimes, a party has to participate in mediation before a lawsuit can be filed.  A Washington DC attorney could help parties decide when mediation is required and could accompany parties to business mediation meetings to facilitate conversation and to make their goals known to all participants.
Reach out to a Washington DC Business Mediation Attorney
Mediation can effectively serve to end a dispute without having to resort to costly and lengthy litigation. Whether a party must attend mediation as the product of the parties' contract, a court order or the decision the parties have made to participate in mediation or ADR, this form of dispute resolution offers a chance to end disagreements with a fair settlement in an efficient fashion.
A Washington DC business mediation lawyer could help represent your interests in these matters. They could identify whether mediation is required and help you prepare for these informal meetings. Additionally, an attorney could prepare evidence, help choose a mediator, and present your claims to the mediator clearly and concisely. If you can come to an agreement, a lawyer also could assist with drafting the final settlement paperwork. For help mediating your dispute, schedule a consultation today.