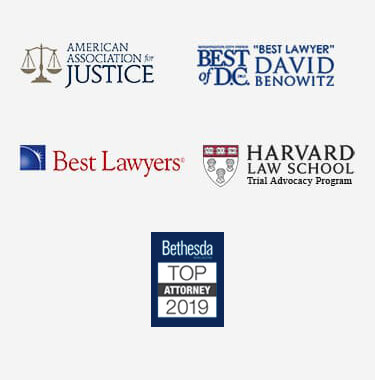 Washington DC Business Dissolution Lawyer
Just as starting a business requires individuals to take specific steps, so too does ending it. The exact steps the business has to take depends on how the business is registered to do business as well as what their formation documents say must occur. However, in general, business dissolution requires the payment of debts and the distribution of assets and profits to all partners, members or shareholders.
A Washington DC business dissolution lawyer could help business owners take the necessary legal steps to close the business permanently and avoid disputes among owners and creditors. An experienced attorney could identify the steps required under DC law to close a business, draft relevant documents like articles of dissolution, and form a plan to resolve the business' financial obligations.
Who Decides When to Dissolve a Company?
Whenever a company decides that it no longer wishes to do business, its owners must follow specific steps to wind down and dissolve the business. Coming to this decision may require varying steps depending on the type of company it is. For sole proprietorships, this simply means that the owner decides to wind down on their own. Corporations must hold a board of directors meeting where a majority of the members agree to dissolve. Similarly, partnerships and LLCs require a majority decision to close permanently.
Following the Proper Legal Path to Dissolution in Washington DC
Once a company's leadership decides that they need or desire to dissolve, they must inform the District of this decision. For corporations, this involves completing and filing Form DBU-7 with the Corporations Division of the DCRA. The form involves providing information about the corporation, the date of dissolution, and the effective date that the dissolution will take effect. Business owners also may need to:
Prepare IRS tax documentation indicating the dissolution of their company
Cancel the company's federal EIN account
Notify all shareholders of the pending dissolution
A Washington DC business dissolution attorney could help an individual complete all of these preliminary steps.
Settling Debts or Winding Down in Advance of Dissolution
When dissolving a business, the owners must first wind down operations. They also have to notify all interested parties of their intent to close and settle all debts and obligations. Perhaps one of the most pressing concerns is the settling of a company's accounts.
The winding down process requires collecting on all open invoices as well as paying off as much outstanding debt as possible. This includes the payment of all staff wages and commissions, if any, as well as debtors, such as banks or vendors. To aid in this process, companies may sell their assets, such as real estate, intellectual property, or inventory.
It is only after this process is complete that a company can distribute all remaining profit or assets to its owners. A Washington DC lawyer could provide guidance during this part of the business dissolution process.
Contact a Washington DC Business Dissolution Attorney
Deciding to dissolve a corporation or other business entity, whether as the result of an emergency or a well-executed plan, requires great attention to detail. The formal dissolution of a business requires proper authorization from that company's leadership as well as the submission of paperwork to the District.
Dissolution is only one part of a company closing its doors permanently. Before a company can dissolve, it must settle debts, collect outstanding payments, and pay its employees. A Washington DC business dissolution lawyer could help map out this process in its entirety. This includes identifying the necessary steps for winding down affairs and completing legal and tax paperwork. If you need help dissolving your business, call an accomplished lawyer today.