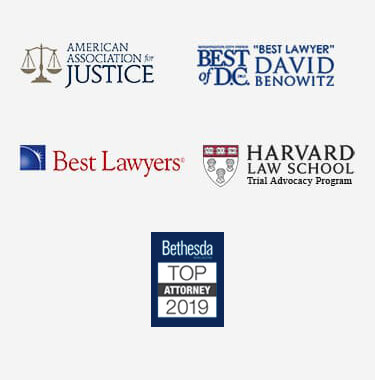 Washington DC Business Arbitration Lawyer
Disputes commonly arise between businesspeople. These arguments may be between members of the same corporation or two partners but also can involve disputes between separate companies.
While it is true that these disputes may end with lengthy and complex litigation, some arguments can reach a satisfactory resolution through arbitration. This form of dispute resolution can serve as a way for parties to air their grievances and litigate their case in an efficient and confidential format.
A Washington DC business arbitration lawyer could help guide companies and individuals through this process. A skilled business litigation lawyer could help decide if arbitration may serve as a way to resolve a dispute.
What is the Legal Basis for Arbitration?
Arbitration is a popular form of alternative dispute resolution (ADR). The goal of ADR is to recognize that there is a dispute and to attempt to resolve this disagreement outside of the courtroom. Businesses have long recognized that both binding and voluntary arbitration is a way to keep costs down while still reaching a legal resolution.
In some cases, participation in arbitration is a requirement. Some contracts require the parties to arbitrate their claims if a dispute arises concerning their rights or obligations. Under Code of the District of Columbia §16-4406, binding arbitration clauses are fully enforceable under District law and, indeed, they are preferred methods for dispute resolution.
Even if a contract does not compel participation, it may be in the best interests of parties to arbitrate their dispute. Arbitration may allow for expedited resolution, reduced costs, limited discovery and an equal opportunity to state your case on the record. A Washington DC attorney could help parties determine if business arbitration is a requirement or a voluntary choice.
Types of Arbitration in Washington DC
Arbitration sessions come in one of two forms. Most common are binding sessions that are negotiated as part of a contract. These sessions typically reflect trials where parties present evidence, call witnesses, and rely on an impartial arbitrator to decide the issues and claims at hand. Parties can arbitrate any type of dispute, whether sounding in contracts, relating to disputes over intellectual property rights or a non-compete clause or personal injuries.
The other form of arbitration is non-binding. Here, the parties may present their evidence to an arbitrator who issues a ruling in favor of one party or the other, but here the ruling is not binding on the parties. The parties can decide whether to accept the arbitrator's ruling and if not, they can then elect to take the claim to court.
Regardless of the form of arbitration in which a person participates, it is important to approach arbitration from a position of strength. Especially in binding arbitration, this may be a party's only opportunity to seek a favorable outcome. A Washington DC lawyer could help an individual or entity prepare for and participate in either type of business arbitration session.
Speak with a Washington DC Business Arbitration Attorney
Arbitration has become a popular method for businesses to resolve disputes that commonly arise during operations. In many cases, businesses may require a customer or business partner to sign an agreement to participate in binding arbitration in the event of a dispute between the parties relating to the transaction. In other situations, two parties may voluntarily turn to arbitration as a way to avoid costly litigation as, depending on the nature of the case and dispute, each may have an interest in resolving the dispute in a more private forum than in a court open to the public.
A Washington DC business arbitration lawyer could help companies and individuals navigate this confusing process. Additionally, an attorney could attend these meetings in person to present evidence and make legal arguments. Contact our firm today to learn more about we could help you through arbitration.