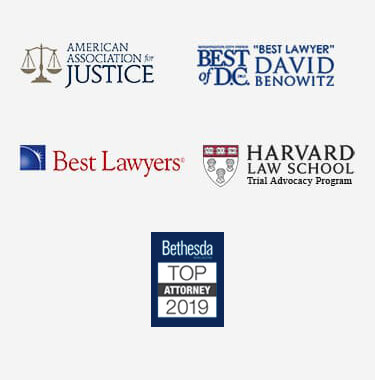 Virginia Trusts Lawyer
Virginia law allows trusts to be employed to accomplish many estate planning goals. While trusts often used to something associated only with elderly individuals holding great wealth, today's trusts can be used by virtually anyone, providing benefits in the immediate future as well as in years to come.
Because there are so many options available, it is a good idea to meet with a Virginia trusts lawyer to learn about the advantages of different types of trusts and how they might fit in with your estate plan. A trusts and estates lawyer could help devise a trust or set of trusts with your specific needs in mind.
What a Trust Can Do for You
Life is full of surprises. While no one can predict the future, a NoVa trusts lawyer can help prepare for the future with a trust or combination of trusts.
Among other things, trusts can be used to:
Avoid the delays and expense of probate proceedings
Secure the future needs of a family member or beloved pet
Reduce estate taxes
Provide tax benefits while supporting charitable causes
Protect family members from creditors and predators
Help avoid misuse of funds
Many times, trusts can be combined with other tools to create a comprehensive plan to prepare for a variety of situations.
Living Trusts
A living trust is one that takes effect during the lifetime of the grantor or settler, meaning the person who establishes the trust and contributes assets to the trust. Living trusts may be revocable, so that they may be modified or canceled at any time. Some types of trusts, however, must be established as irrevocable in order to accomplish their intended purpose. While it may be possible to change the beneficiary of an irrevocable trust, most of the terms may not be altered after creation.
Revocable Living Trusts
People in Virginia frequently transfer their assets to revocable living trusts to avoid the expense and delay of probate proceedings. The person creating the trust may serve as the trustee and manage the assets, even though the trust technically becomes the owner of the assets.
Irrevocable Trusts
Different types of irrevocable trusts may be used to avoid tax liability and benefit family members, charitable organizations, or other beneficiaries. To obtain the desired result, laws require these types of trusts to be irrevocable. However, irrevocable trusts can be drafted in a way that allows for some amendment by the trustee.
A NoVa trusts lawyer could review a situation to determine whether an irrevocable trust is the right option and help devise a trust that enables the ability to make adjustments in the future.
Providing for Loved Ones
Various types of trusts may provide for family members and other loved ones. In a special needs trust, for example, funds may be used to support an individual with special needs without interfering with the individual's ability to qualify for government benefits.
Another example is a discretionary trust, which specifies certain criteria with which beneficiaries must comply before they may receive designated assets.  Education trusts and other types of generation-skipping trusts may provide support for grandchildren based on need or other designated criteria. The options are virtually limitless.
Work with a Dedicated Virginia Trusts Attorney Today
Trusts and wills form the backbone of a unique area of law. Because tax laws and other applicable regulations change frequently, it is advisable to work with an experienced legal professional prepared to take full advantages of current opportunities and to advise of potential drawbacks.
A dedicated Virginia trusts lawyer could help you create a plan to prepare for the years to come so that you can relax and enjoy the present. To learn how a trusts attorney can help you reach your goals, call today for a consultation.