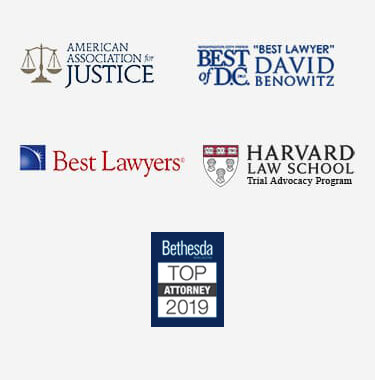 Topamax Lawyer
Topamax is an anticonvulsant drug first approved by the FDA in 1996. Prescribed largely to treat epileptic seizures and migraine headaches, it has also been used off-label as a weight loss drug. Topamax has also been used by psychiatrists to treat bipolar disorder. It has recently been used in clinical trials for the treatment of post-traumatic stress disorder (PTSD) .
Studies are also being conducted to evaluate its effectiveness in treating alcoholism, methamphetamine addiction and obesity. Janssen Pharmaceuticals, a subsidiary of Johnson and Johnson and formerly Ortho-McNeil, is the manufacturer of Topamax. Profits from its sale in the United States are well above $10 billion.
Like the manufacturers of many other dangerous products, the manufacturers of Topamax have already suffered legal consequences for their handling of this medication.
In 2010, Ortho-McNeil (now Janssen Pharmaceuticals) had to pay over $81 million to settle a claim that they marketed Topamax for bipolar disorder, weight loss and alcoholism when it had not been approved by the FDA for such use. According to those legal proceedings, they paid physicians to market the drug to patients for off-label use.
If you, your child or someone you know has suffered medical issues because of Topamax use, you should consult a Topamax attorney as you could be entitled to compensation.
No monetary award can make up for all you have been through, but it can aid in covering medical expenses, lost time from work and pain and suffering. A financial award can also serve as acknowledgment that you suffered an injustice.
Topamax is Intended to Treat Epilepsy
Characterized by chronic seizures that result from abnormal brain activity, epilepsy is most common in the very young and the elderly. While there may be a few cases of the disorder disappearing as a child matures, it is incurable for most sufferers. With around 50 million people afflicted by the disorder worldwide, many people struggle to control their condition through medication.
One of the most popular forms of medication used to minimize the symptoms of epilepsy and control the onset of seizures is Topamax. In addition to treating epilepsy, Topamax has also been approved by the US Food and Drug Administration (FDA) to treat migraine headaches. The medication works by widening the blood vessels in the brain and easing the tension and pain that can last anywhere from a few hours to a few days.
Off-Label Uses of Topamax
Topamax has also been used effectively as an off-label drug for weight loss. Many doctors have prescribed it for this reason despite the fact that the FDA has never granted approval of the drug for this specific use. While clinical trials were conducted for the drug's approval for treating epilepsy, it was noted that many of the participants experienced weight loss.
The exact reason for the weight loss is not known, however it was reported to be an "effortless side effect" in about 25 percent of those taking the drug. One theory is that Topamax reduces saliva and changes the taste sensation, which in some people discourages eating and can lead to weight loss.
In July 2012, the FDA did approve a drug marketed as Qsymia for weight loss in adults. It is a combination of phentermine and topiromate-the generic name for Topamax.
Topamax Side Effects
Although there are many successful reports for the use of Topamax, there are also many potential side effects. About 10 percent of the drug's users report:
Diarrhea
Nausea
Tingling in the hands and feet
Appetite loss
Reports of more serious problems include:
Confusion and memory loss
Extreme tiredness
Metabolic acidosis, which produces rapid breathing, fatigue, and a stupor-like condition
Call a Topamax Lawyer
If you are taking Topamax and you have been injured in a fall as a result of drowsiness or stupor, talk to your doctor about the risks and precautions of this drug. If you have been advised to take it for weight loss and you suffer injury from a fall or other medical problem, you may consider consulting a Topaxmax attorney who can advise you on seeking possible compensation.
It is important to note that in order to have a potentially successful claim you must have taken the name brand Topamax drug, not a generic equivalent. While Topamax can provide relief to some debilitating disorders, there can still be adverse side effects.
If you or a loved one has been harmed as a result of taking Topamax, contact an experienced lawyer to protect your legal rights and help you receive just compensation.