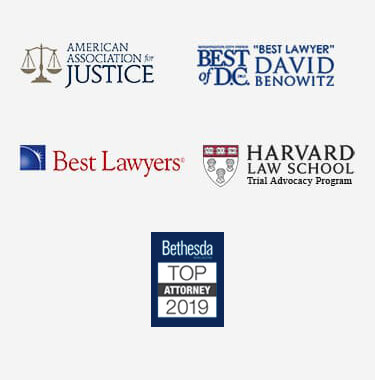 Plavix Lawyer
Plavix is an oral medication designed to prevent blood clots in individuals diagnosed with coronary artery disease, peripheral vascular disease, and cerebrovascular disease. While it is currently the second-highest selling medication around the globe, it is not without some extremely serious side effects and even potential life-threatening complications.
If you or a loved one has been prescribed Plavix and subsequently suffered a heart attack, a stroke or an episode of gastrointestinal hemorrhage, you should review the legal options that are available to you by consulting with a qualified mass torts lawyer to learn about your options.
Plavix Side Effects
One of the most severe negative side effects associated with Plavix is uncontrollable and internal bleeding. This includes bleeding in the stomach and other organs, which can lead to permanent damage and impairment in cases in which the patient survives.
Plavix is reported to negatively affect the immune system in some patients, impairing the body's ability to fight infection and disease, while other individuals taking the medication have experienced seizures.
The US Food and Drug Administration (FDA) also warns that Plavix may cause serious cardiovascular problems in some patients as well as depression in others and issued a box warning in March of 2010.
Plavix and Heartburn Drugs
In November 2009, the FDA informed the public in an advisory letter that popular heartburn drugs such as Prilosec, Nexium, Prevacid, Aciphex and Protonix should not be used in conjunction with Plavix because they inhibit Plavix's effectiveness. Yet physicians frequently prescribe these medications to Plavix users in an effort to control the gastrointestinal bleeding that is one of the known side effects of Plavix.
Plavix Lawsuits
The FDA has written several warning letters to Sanofi-Aventis and Bristol-Myer Squibb, the manufacturers of Plavix, regarding false and misleading statements made in the promotional materials with which these companies are touting the use of their drug. Thousands of unsuspecting patients for whom Plavix has been prescribed may have been injured by their use of this medication.
Even if you have health insurance coverage, if you were injured because of the side effects associated with Plavix you likely have mounting medical bills.
You may also face significant medical bills in the future if you suffer from a more serious injury or condition as the result of using the doctor-prescribed drug. You may be entitled to compensation for these medical bills, as well as any future medical bills, lost wages, or inability to work in your chosen profession.
A Pavix lawyer can evaluate the side-effects you have experienced and determine if there is enough evidence to tie your symptoms to the drug and make for an effective injury claim.
Plavix Wrongful Death Cases
If a loved one died due to complications arising from the use of Plavix, you likely have the right to pursue a wrongful death claim. Through such a claim or lawsuit, you are able to obtain compensation for the losses in your own life as a result of the wrongful death of that family member and you may be able to claim the pain and suffering your loved on experienced up until their death.
Again, to best understand these type of legal action you should speak with a dedicated Plavix attorney.
A Plavix Attorney Can Protect Your Rights
If you or a loved one have been injured as a result of the side effects associated with using Plavix, a consultation with an attorney is crucial in protecting your legal rights. In particular, it is important to retain an attorney well-versed in Plavix cases.
Price Benowitz LLP can help you find a dedicated personal injury attorney who has handled numerous cases similar to yours and who has a record of success in these matters.