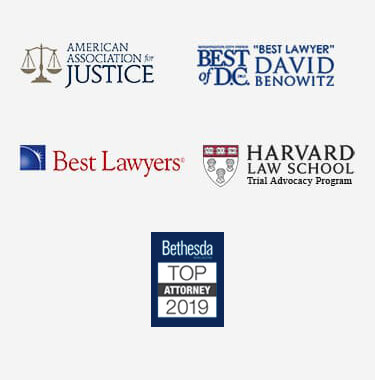 IVC Filter Mass Tort Litigation
Mass tort litigation is a legal case arising where a single event or a single product has injured many people in the same way. For example, instead of a motor vehicle accident where you have one person who injures one other person in a discrete singular event, which are called single event cases, a mass tort is where one act or one device, like an IVC filter, causes the same problem for lots of people. If you feel you have a problem with your IVC filter, contact a lawyer to help you pursue compensation for your injury.
Handling Mass Tort Claims
Mass tort claims are handled differently from single event cases in the sense that they often involve multi-district litigation. It is often a more impersonal process because sometimes these cases involve thousands of people who have been injured. As a result, a client would be less likely to sit across a desk from his or her attorney or to sit for a deposition and then have a trial shortly after. Since lawyers are dealing with numerous cases, many of which arise at one time, the cases have to be quickly assembled and filed in court, and then a client can discuss the MDL process and how that differs.
Expectations of a Mass Tort Litigation Case
In a typical motor vehicle accident case, a slip and fall case, or medical malpractice case, a client has a personalized experience. Mass tort cases, however, go through the same process as a single event case, but there is usually a long period before different parts of the process may happen. Instead, cases that are handled on a mass basis in multi-district litigation can sometimes go to state court with centralized litigation, where issues common to every case are dealt with in one proceeding, and are then periodically remanded back out so that the individual cases can proceed like they would in the ordinary single event case where a case goes to trial.
Most typically, mass centralized litigation will happen first and will then lead to mass settlements where the manufacturer of the problematic product or drug does not want to be faced with countless trials over the next few years, so they will offer a matrix system where they try to categorize the types of injuries that are out there and assign a dollar value to them. Clients can then either opt in or opt out of the settlement, which is a frequent mechanism for resolving mass tort cases that do not exist in a single event case with just one defendant and one plaintiff.
Finding a Lawyer 
When looking for a mass tort lawyer, a person should look for a lawyer with mass tort litigation experience, which is a specialized litigation and not one that all lawyers handle. It would also be helpful for individuals to research law firms when looking for lawyers since there are many law firms that collect cases and then refer them to trial lawyers or lawyers who handle the MDLs and the trial cases.
It is important to find a law firm that does not simply sign clients before referring them out to other law firms. Instead, find lawyers and law firms that have lots of leadership experience in previous MDLs serving on plaintiff steering committees and trial experience in mass tort cases.