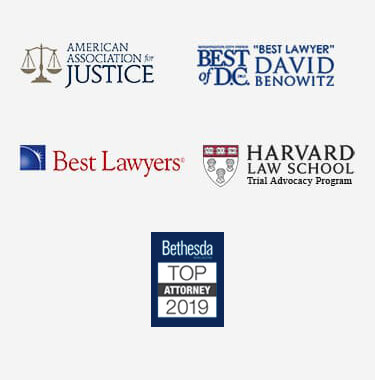 Actos Lawyer
Actos, also known as Pioglitazone Hydrochloride, is a prescription drug used to treat Type 2 diabetes. Taken orally, Actos was designed to help regulate blood sugar levels in patients who have a high sensitivity to insulin.
While the medication may have provided relief for some patients who could not regulate their diabetes with insulin shots, the drug has also been linked to a myriad of dangerous medical issues, including bladder cancer.
Due to the potentially deadly risks involved with this drug, anyone who is taking Actos, or who has a loved one who is taking this drug, should speak with a well-qualified Actos lawyer.
Takeda Pharmaceuticals U.S.A., Inc., the manufacturer of Actos, is facing a major lawsuit involving patients who suffered adverse reactions after taking the medication. You should speak with an attorney familiar with this lawsuit if you or a loved one were prescribed Actos to regulate sugar levels and have subsequently been diagnosed with bladder cancer.
Other Side Effects
In addition to the possibility of bladder cancer, there have also been reports of the following serious side effects among some patients:
Liver damage
Heart attack
Congestive heart failure
If you or a loved one have experienced any of these after taking the medication Actos, it is important to contact a dedicated Actos attorney for sound legal counsel. An experienced lawyer will help you understand and navigate this complex area of the legal system and that assistance will provide you with the best possible odds for receiving fair compensation.
It is important to remember that you must have taken the name brand medication, not a generic equivalent, in order to have a potentially successful claim. To help determine if you have a valid claim, please refer to the following resources:
If you would like any more information, please call our firm today so that we can put you in contact with an Actos lawyer.
FDA Warnings On Actos
Actos was banned in Germany and France by the European Medicines Agency— the EU's equivalent of the FDA—in 2011. However, the FDA has yet to ban or issue a recall for Actos on the US market, claiming that the agency is waiting for a final decision on the outcome of the ten-year study.
Although the FDA has not banned the drug, it has issued a safety alert and black box warning, also known as a boxed warning. Patients are cautioned about the dangerous side effects and risks for developing bladder cancer and other serious medical conditions.
Actos Lawsuits
Many patients have come forward about their illnesses after taking Actos. As awareness of the potential dangers of the medication is raised, more and more people are filing claims at both the state and federal level. Currently, there is a multi-district lawsuit to consolidate litigation against Takeda Pharmaceuticals. This is significant on a number of levels, but perhaps most importantly for public safety.
While many drug companies and manufacturers do everything within their power to ensure a drug is safe before it is released to the marketplace, some companies and manufacturers are not quite as responsible. Mass tort claims such as this one provide valuable incentive for pharmaceutical companies and manufacturers to do the right thing and more closely regulate their product, which benefits all consumers and patients.
An Actos Lawyer Can Help
If you or a loved one suffered as a result of taking Actos, you may be eligible to receive financial compensation from a lawsuit filed against Takeda Pharmaceuticals. A dangerous drug attorney can help you or a loved one seek payments for the medical treatments that resulted from taking Actos.
In addition, you may be able to receive compensation for pain and suffering, and lost wages. If a person dies from Actos-related illness or injuries, his or her family may be eligible to file a wrongful death claim. Of course, money can never replace a loss of health or the loss of a loved one. However, an individual has a legal right to not only hold the manufacturer accountable for negligence, but be compensated for any suffering that may have resulted from said negligence.
An Actos attorney can help you receive the compensation that you need and that you deserve. Price Benowitz LLP can help you retain the services of a dedicated Actos lawyer who has years of experience representing clients who have suffered injuries from a variety of prescription drugs. If you or a loved one has bladder cancer, suffered heart failure, or any other medical condition from taking Actos, contact our law offices today for an initial no-cost consultation.