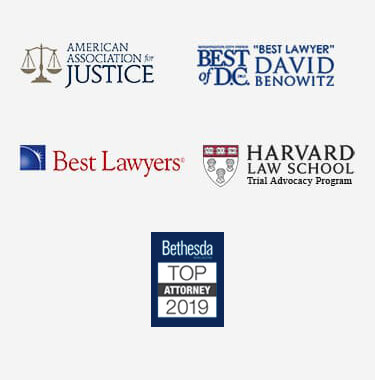 Accutane Lawyer
Accutane is the brand name of the prescription drug isotretinoin, which was originally intended as a chemotherapy treatment for brain, pancreatic, and other forms of cancer. It was also found to be very effective in treating severe acne and in 1982 was approved by the United States Food and Drug Administration (FDA) as a treatment for that purpose.
However, Accutane eventually became linked with a long list of serious symptoms and medical conditions causing it to be pulled from the market. But not before thousands of people experienced multiple problems and conditions, sickness, and even mental debilitation as a result.
An Accutane attorney can help you to catalog your injuries and put together an accurate and fair injury claim to be pursued from the makers of the drug.
Major Risks Associated with Accutane
There are quite a few major risks associated with taking Accutane. One of the most common adverse side effects has been the development of inflammatory bowel disease. Accutane use has also been linked to ulcerative colitis, serious and potentially fatal skin conditions, Crohn's Disease, severe depression and other psychiatric issues, and incidents of suicide.
As of 2001, more than 400 cases of Accutane users who had committed suicide, attempted suicide, or had suicidal thoughts were reported to the FDA. Hair loss, degenerative disc disease, bone disease, and the development of cataracts has also been associated with Accutane use. Many of these health issues persisted even after people stopped using the medication.
Accutane has also been responsible for birth defects in the babies of women who took it while pregnant. These birth defects most commonly included mental retardation, missing or malformed earlobes, visual and hearing impairment, and facial dysmorphism.
Over 150 babies have been born with these types of defects, and many pregnancies of Accutane users resulted in miscarriages. Because teenagers suffer from severe acne in high numbers they made up a large number of Accutane users and the FDA had to issue a warning that Accutane could possibly stunt their growth.
If any of these side-effects apply to you or someone you know, contact an Accutane lawyer to learn about how to initiate the claim process.
Many Have Suffered Illnesses Linked to Accutane
More than 16 million people were prescribed Accutane over a 30-year period, and thousands of people have suffered health issues related to the popular medication. Accutane has caused so many serious side effects that Roche Pharmaceuticals was forced to stop production of the drug in the United States in June of 2009 because of the millions of dollars in damages the company had to pay to former users of the drug.
Generic forms of the drug are still manufactured by various companies, but they are only prescribed under very strict circumstances and supervision.
People who have pursued civil action against Roche Pharmaceuticals claim that the company was well aware of Accutane's potential risks, but continued to market the drug and did nothing to warn health care professionals, the FDA, and users of their product.
There are also claims that Accutane was prescribed in doses that were too high when lower doses would have been just as effective. One of the most high profile Accutane lawsuits was that of a 38-year-old Alabama man who was awarded $25 million after he took the drug in his 20s, developed inflammatory bowel disease, and had to have his colon removed. There are hundreds of lawsuits against Roche Pharmaceuticals currently pending.
How an Accutane Lawyer Can Help
If you or someone you know has suffered serious harm due to Accutane use, you could be entitled to compensation. A monetary settlement could help with excessive medical costs, lost wages, and any other harms and losses you have suffered, including pain and anguish.
Money will not make up for all that you have been through, but it can serve as acknowledgement that you suffered an injustice. It also provides drug manufacturers with the necessary incentive to report the potential dangers of their products.
If you have suffered serious health effects as the result of taking Accutane (the name brand medication, not a generic alternative), you may be entitled to damages. Call an Accutane lawyer, or contact our firm and we can help you find an Accutane lawyer.