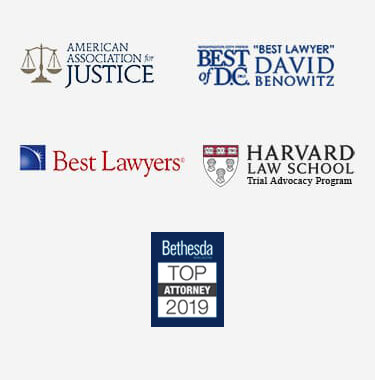 Abilify Lawyer
Abilify is an anti-psychotic medication which is used to treat various mental conditions. In recent months, class action lawsuits have been filed against drug manufacturers on the basis of design and warning defects. Class action plaintiffs have claimed that Abilify causes gambling addictions and other types of compulsive behavior.
If you or someone you love has taken Abilify and suffered, you may be entitled to legal compensation for the injuries and damages that you sustained, including lost money, with the help of a mass torts attorney.
An experienced Abilify lawyer will be able to discuss your case and symptoms with you and can assist you with safeguarding your legal rights.
Abilify's Use
Abilify is an anti-psychotic drug which is typically used to treat the following mental disorders:
Schizophrenia
Bipolar disorder
Tourette's Syndrome
Autism
Depression
Side Effects
Abilify's purpose is to decrease visual and auditory hallucinations, mood swings, depression, and suicidal thoughts in those suffering from these psychiatric conditions. Some common side effects that may warrant the attention of an abilify attorney include the following:
Anxiety
Headaches
Fatigue
Dizziness
Blurred Vision
Insomnia
Constipation
Weight gain
High blood sugar
Suicidal tendencies
Difficulty with pregnancy
Compulsive Behavior
The most common types of compulsive behavior associated with taking Abilify include the following:
Gambling
Shopping
Binge eating
Sexual activity
Class action plaintiffs who reported these compulsive behaviors while taking Abilify indicated that they had never experienced similar urges or compulsions in the past (i.e. prior to taking Abilify), and that the urges were powerful and uncontrollable.
They also reported that immediately after they stopped taking Abilify, the compulsive urges went away completely.
Failure to Warn
Drug companies have an obligation under federal law to inform the public about any harmful side effects of drugs they create and market. But in this case, the warnings were non-existent until many patients had already been affected by the harmful side effects of Abilify.
Bristol-Myers Squibb has had to deal with lawsuits related to Abilify in the past. The company paid $515 million to settle federal charges accusing it of illegally marketing its popular drug to nursing homes in 2007, despite the fact that the drug may cause death in seniors with dementia. Abilify was never approved by the Food and Drug Administration for treatment of dementia.
Abilify Lawyers will have to use the discovery process to determine what the executives and scientists at Bristol-Myers Squibb knew about the potential risks of Abilify. Internal reports and memoranda can be useful in proving that a company knew about certain dangers but chose not to warn the consumers of the product.
Available Damages
If someone has taken Abilify and suffered from some of the harmful side effects mentioned above, they may be entitled to monetary compensation. Potential compensation may include some or all of the following types of damages:
Expenses for treating compulsive gambling or other types of compulsive behavior
Recovery of money lost from gambling or other addiction
Compensation for emotional anxiety or financial hardship
Compensation for decreased quality of life
Punitive damages against the drug manufacturers
Contact an Abilify Attorney Today
Abilify can cause very serious side effects, and the evidence shows that harmful addictions and compulsive behaviors can result from taking this drug regularly. These compulsive behaviors, including gambling addictions, can have serious financial ramifications, including credit card debt and bankruptcy.
Experienced Abilify lawyers will be able to speak with you about your symptoms and can help you to recover the financial compensation that you are entitled to.