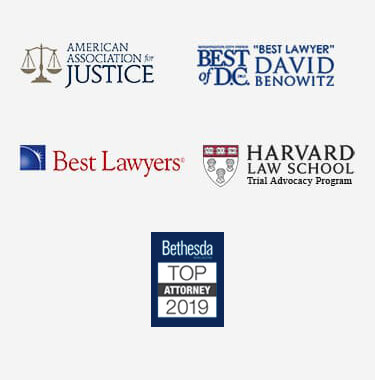 Virginia Rideshare Sexual Assault Lawyer
Calling a ride through Uber or Lyft to visit a friend or get home from a night out has become commonplace in cities and towns all over Virginia, especially in areas not serviced by buses or Metro trains. As convenient and economical as these rideshare trips are, though, the companies that operate them have been unfortunately lax when it comes to passenger safety and security, which has led to thousands of instances of sexual assault over the past few years.
If your rideshare driver or passenger assaulted you and caused you physical or emotional harm, a Virginia rideshare sexual assault lawyer could potentially help you hold them financially accountable for their losses. By working with an experienced and compassionate sexual assault attorney, you could ensure your privacy will be preserved while also taking effective legal action to protect your best interests.
Sexual Assault as Grounds for Civil Litigation
Regardless of whether they face criminal prosecution, a person who sexually assaults someone else may face civil liability for the physical, financial, and emotional damages they cause to the person they targeted. So long as a person who experiences sexual assault had to seek some form of professional medical treatment for injuries they sustained during the attack, they may have grounds to pursue civil litigation against the person who attacked them.
Since sexual assault lawsuits fall within the purview of personal injury law, successful plaintiffs may demand restitution both for losses they have already experienced and losses they will likely experience in the future. Recoverable damages could include:
Medical and examination expenses
Lost work income
Physical and emotional pain
Lost consortium
Lost enjoyment of life
Punitive damages, under some circumstances
While the statute of limitations for criminal charges of sexual assault in Virginia vary based on the specific offense alleged, the standard two-year statutory filing deadline for personal injury claims applies to sexual assault claims with plaintiffs who were harmed as adults. However, as a Virginia rideshare sexual assault attorney could further explain, minors who were assaulted by rideshare drivers may have a substantially greater amount of time to file suit.
Preserving the Right to File Suit
The first priority for anyone who experiences sexual assault in an Uber or Lyft should be ensuring their own safety. If possible, individuals who are subject to such an attack should go to the hospital as soon as possible, contact trusted friends and/or family, and only report the incident once they are in a safe condition to do so.
After that, it can be important to take as many contemporaneous notes as possible about the experience, including what the driver looked like, details about their vehicle and anything said by any party involved, and where and when the assault occurred. With this information, a rideshare sexual assault lawyer in Virginia could much more effectively establish fault for the incident and demand fair restitution for it through a settlement or civil court.
Speak with a Virginia Rideshare Sexual Assault Attorney in Confidence
While Uber and Lyft no longer require arbitration for app users who report sexual assaults from rideshare drivers or riders, it can still be very challenging to enforce your legal rights after such a traumatic incident. Fortunately, experienced legal professionals are available to help who know how difficult these cases can be in both practical and personal terms, and who could work tirelessly on your behalf to seek a beneficial resolution.
Talking to a Virginia rideshare sexual assault lawyer during a private consultation could be key to protecting your best interests. Call today to schedule a meeting.