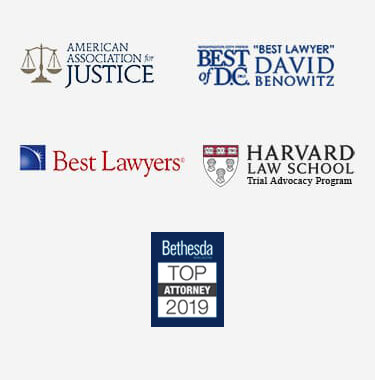 Virginia Estate Planning Lawyer
Estate planning used to just mean having a will, however, a change in law has encouraged people to take advantage of new opportunities. Using the laws in place, a knowledgeable estate planning lawyer could prepare a plan for Virginia residents providing benefits now and security, stability, and savings in the future.
While it may be tempting to put off estate planning, working with a trusts and estates advisor to develop a comprehensive plan could help you feel confident that you are prepared for whatever lies ahead. Modern estate planning encompasses a wide range of preparations, including the transfer of private assets, healthcare decisions, business succession, and determining guardianship.
Objectives an Estate Planning Lawyer Could Help With
An estate planning lawyer could create a plan to ensure that your assets are distributed in accordance with your wishes both during and after your lifetime. Many of the tools used for distribution help to conserve assets and reduce tax liability. An estate planning attorney could:
Create a trust to provide for the needs of a minor
Draft powers of attorney to enable someone to handle finances in an emergency
Handle administrative duties of a trust or assist a trustee in fulfilling obligations
Seek guardianship or prepare plans to avoid the need for guardianship
Create, amend, or probate a will
Devise advanced directives regarding medical care
Craft a plan for business succession
Prepare a revocable trust to avoid probate
Many people are not aware of all the tools they could use to meet future needs regarding their assets, so a consultation with an estate planning attorney is a good place to learn more about the process.
Revocable and Irrevocable Trusts
There are several types of trusts that could be used to further estate planning objectives. The popular "living trusts" are revocable trusts established to enable an individual or couple's assets to transfer to beneficiaries without the delays and expense of probate.
An estate plan could also use irrevocable trusts to reduce tax liability while providing for family members and charitable causes. Attorneys frequently devise trusts tailored to meet specific needs, such as providing benefits to individuals without interfering with their eligibility for government disability programs. Another example is a spendthrift trust that can be established to protect assets from creditors.
Powers of Attorney and Guardianship
When an individual is unable to make decisions or handle finances on their own behalf, an estate planning lawyer in Virginia could work to establish a court-supervised guardianship to manage their affairs. Alternatively, an attorney could prepare powers of attorney to designate someone to manage finances or make healthcare decisions in preparation for the future. Courts can be reluctant to take away an individual's right to make decisions on their own behalf, so it is a good idea to plan ahead and have powers of attorney prepared just in case. Powers could be narrowly drawn or broad and could take effect immediately or only become viable when an event occurs.
Work with an Experienced Virginia Estate Planning Attorney to Reach Your Goals Regarding Your Assets
If something should happen to you, family members could be left in uncertainty while assets are tied up in the legal system. To avoid heartache, delays, and unnecessary expense to loved ones, it is wise to work with a dedicated Virginia estate planning lawyer to prepare for the future. To learn how you could be ready for whatever the future holds, call to set up a consultation with an estate planning attorney today.