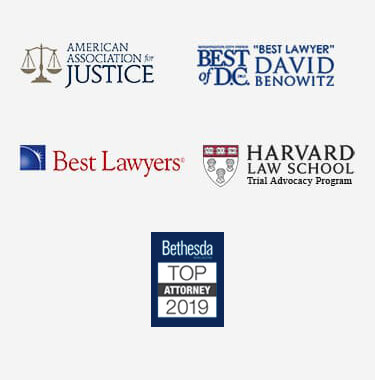 Restoring a Nursing License in Virginia
Enduring a nursing license suspension may seem like the end of your professional career. Thankfully, a suspension does not mean that you can never work as a nurse again. Indeed, when the Board issued the order of suspension, they expected that you would take the necessary steps to restore your Virginia nursing license.
In fact, even a revocation of a nursing license is not necessarily permanent. Laws in the Commonwealth provide a path to restore a license after a waiting period, and when you satisfy the requirements of the Board. Even so, the burden on restoring the license remains on you, as you have the responsibility to prove to the Board that you are competent to return to your profession.
Restoring a nursing license in Virginia can be a complex matter. An experienced nursing license defense attorney may be able to help you to understand the relevant laws, to learn what steps are required, and work with you to complete those steps to regain your livelihood.
When a Restoration May be Viable
Just because a licensing board has revoked a license to practice does not mean that a nurse can never ply their trade again. Indeed, Commonwealth law says that the vast majority of nurses who lose their licenses may apply for reinstatement.
According to VA Code §54.1-2408.2, any nurse who has endured a loss of license from the Nursing Regulatory Board may make an application to restore their license three years after the effective date of revocation.
One exception to this rule is when the source of the revocation is engaging in sexual contact with a patient while having that patient under one's care. This includes examples of sexual conduct that a reasonable patient considers lewd and offensive. For these nurses, the waiting period extends to five years before they could restore a nursing license in Virginia.
Similarly, license suspensions make the holder eligible for reinstatement when the term of suspension is over. It stands to reason that a suspension cannot exceed a length of three years. Even so, the nurse must still apply for reinstatement through the Board. An attorney could help to determine if a nurse meets the legal requirements to apply for a reinstatement of their license.
What Applying for a Reinstatement Entails
Applying for restoration essentially means that a person must complete an application to receive a license as though it were their first time. As a result, this means that an applicant for restoration must complete the same process as they did when first obtaining their license. When this includes taking an examination, passing character and fitness tests, and passing a background check, an applicant must complete these steps in their entirety.
However, an applicant must also convince the Nursing Regulatory Board that they have learned from their mistakes and are once again prepared to take patients under their care. Evidence of this may include:
Records indicating that a nurse has received counseling for emotional problems
Certification indicating completion of drug or alcohol treatment
Court records indicating the conclusion of any criminal matters that may have affected one's license
Information concerning the completion of any mandated ethics or patient-relations educational courses
Ultimately, the burden lies on the applicant to prove their fitness. An attorney could help to organize the evidence needed to make this case and to ensure that the Nursing Regulation Board receives this information.
Restoring a Nursing License in Virginia Could Help to Reset Your Career
While receiving a suspension or revocation of your license to nurse may be a blow to your career path, it does not necessarily mean that you can never practice again. Laws in the Commonwealth and Nursing Regulatory Board procedure allow any nurse to apply for reinstatement after their period of suspension or three years after most revocations.
Still, there is a very specific path that applicants for reinstatement must follow. It may be necessary to take the nursing examinations again, to submit to a background check, and to convince the Board of your fitness to practice.
An attorney may be able to help you with restoring a nursing license in Virginia. They can work to explain your rights under the law, to gather the information needed to make your application, and to prepare statements intended to convince the Board of your rehabilitation. Contact a lawyer today to schedule an appointment.