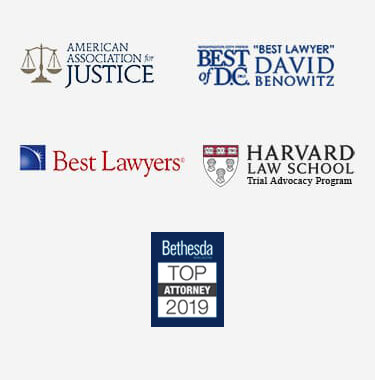 Grounds for Nursing License Suspension in Maryland
The Maryland Board of Nursing is charged with promoting quality nursing care by monitoring licensure, nursing certification, education, and accountability. In furtherance of these goals, the Board can suspend a nursing license based on a number of causes.
The grounds for nursing license suspension in Maryland are many and varied. Because the Maryland Board of Nursing regulates and oversees compliance by registered nurses, licensed practical nurses, advanced practice registered nurses, certified nursing assistants, certified medical technicians, licensed electrologists, and licensed direct-entry midwives, the agency exercises control over many members of the medical profession in Maryland. To learn more, reach out to a dedicated nursing license defense lawyer.
Fraudulent Practices
Md. Code, Health Occ. §8-316 describes numerous grounds for nursing license suspension in Maryland, and others are contained in the Code of Maryland Regulations. Many of these pertain to fraudulent practices. Fraud occurs when someone exercises deception for some type of gain.
A nursing license may be suspended or revoked if someone holding or seeking a nursing license attempts to obtain a license for themselves or another by fraudulent means. Fraudulent use of a nursing license will also provide grounds for suspension or revocation.
Moreover, if someone pleads guilty to or is convicted of a felony or to any crime involving "moral turpitude," they face license suspension even if an appeal is underway. Finally, practices such as giving false reports about a patient, submitting false statements to collect a fee, or failing to record a health record as required by law could also result in license suspension. For more information, consult with a knowledgeable attorney.
Incompetence and Exceeding the Scope of Training
Sometimes, a nurse is suspended for performing at a subpar level. Taking action considered to be "inconsistent with generally accepted professional standards" provides grounds for nursing license suspension in Maryland. Not surprisingly, "gross negligence" in the practice of nursing can also lead to suspension.
If a licensed nurse undertakes "an act that is beyond the licensee's knowledge and skills," they face suspension. Also, failure to comply with the universal precautions of the Centers for Disease Control can provide grounds for revocation or suspension, unless the situation involves a dire emergency where compliance is not feasible.
Delegation and Supervision
Improperly delegating tasks to others or failing to properly supervise are additional reasons the Board of Nursing may suspend or revoke a nurse's license. If an individual delegates a task or responsibility to someone known to be not sufficiently trained for that task, then that could provide grounds for nursing license suspension in Maryland. If an action should be performed by a licensed or registered nurse and the nurse assigns those duties to someone who is not licensed, that also could provoke a suspension.
Not only must tasks be delegated properly, but the person delegating has a duty to supervise. Failure to fulfill that duty could cause a nurse to face suspension or revocation of a license.
Other Grounds for Nursing License Suspension
Many other types of conduct both on and off the job can supply grounds for nursing license suspension in Maryland. These include:
Providing services while under the influence of alcohol or drugs
Discriminating against a patient who is HIV positive
Practicing with an expired license
Failing to display the proper independent practice notice
Mental illness or physical incompetence
Substance Abuse
Misappropriation of property
Ethics violations
Nurses facing suspension due to mental illness or substance abuse may have the option of participating in a monitoring and rehabilitation program in lieu of disciplinary action.
To Learn More About Grounds for Nursing License Suspension in Maryland
Because so many factors can provide grounds for nursing license suspension in Maryland, it is important for any professional accused of a violation to understand the nature of the accusations in a case so they can prepare a proper defense. An experienced attorney could assist during an investigation, hearing, or elsewhere in the process.
The Maryland Board of Nursing focuses its efforts on protecting the public from perceived impropriety on the part of nursing staff, so nurses themselves must look elsewhere for an advocate if they are accused of wrongdoing. Although nursing license suspension is not a criminal matter, some criminal defense lawyers have experience successfully defending allegations within the Maryland Board of Nursing.