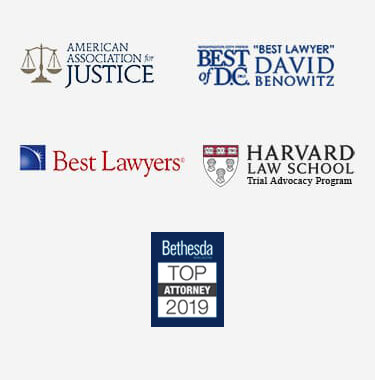 Washington DC LGBTQ Asylum Lawyer
Immigration asylum enables some foreign nationals in Washington DC to stay in the United States indefinitely due to fears of persecution in their home country. Persecution on the basis of sexual orientation provides grounds for a grant of asylum. Those who have participated in lesbian, gay, bisexual, transgender, and queer (LGBTQ) rights activities may also be eligible to apply for asylum based on political opinions.
However, the process of obtaining asylum can be challenging. Mistakes in an application can delay approval or provide grounds for denial. For that reason, many applicants choose to work with a Washington DC LGBTQ lawyer familiar with completing successful LGBTQ asylum applications. An accomplished immigration lawyer who understands LGBTQ asylum issues can oversee the process, help prevent errors, and follow up if a problem arises.
Applying for Asylum
The basis of an asylum application is the Form I-589, Application for Asylum and for Withholding of Removal, but applicants must be prepared to include additional documentation with their application package.
Submitting Information
The U.S. Citizenship and Immigration Services (USCIS) requires applicants to submit corroborative evidence demonstrating both the overall conditions in the country from which the applicant seeks asylum and facts specific to the applicant's situation.
A Washington DC LGBTQ asylum lawyer could assist with collecting all required information and presenting the case for asylum persuasively. Human rights reports, for example, often prove to be useful evidence to include with the application.
What is the Asylum Process Like?
After the application is submitted to the USCIS, the agency sends a notice of receipt and information about submitting biometric information such as fingerprints. Then the applicant will be scheduled for an interview. In the application instructions, the government specifies that applicants have the right to be represented by an attorney at the interview.
While the application for asylum remains pending, the applicant is permitted to stay in the U.S. Leaving the country without seeking permission can cause USCIS to treat the application as abandoned.
What are the Requirements to Apply for Asylum?
An individual or family may apply for asylum if they have been in the U.S. for less than one year. In most cases, even if they entered the U.S. illegally, they are still permitted to seek asylum.
However, USCIS is very strict about the one-year deadline. Those who have been in the U.S. longer than one year will only be eligible for asylum if they can show either that circumstances affecting eligibility have changed or that "extraordinary circumstances" prevented them from filing the application within one year. In addition, anyone who applied for asylum previously and had their application denied must also show changed circumstances to apply again.
Applicants seeking asylum must prove that they either faced persecution or have a "well-founded fear" of persecution due to their political opinion, race, nationality, religion, or membership in a social group such as the LGBTQ community. An accomplished lawyer with prior success handling asylum applications can prove especially valuable in making a persuasive argument showing persecution on the basis of a protected status.
Consult a Washington DC LGBTQ Asylum Attorney
People who are not eligible to apply for asylum may be able to apply for withholding of removal. In fact, USCIS automatically considers an asylum application to contain an application for withholding of removal under some provisions of Immigration and Nationality Act, though applicants need to take specific action to apply for withholding of removal under the Convention Against Torture.
A Washington DC LGBTQ asylum lawyer could help ensure that documentation is prepared to take advantage of all legal options. For a consultation to learn more about the benefits an immigration lawyer could provide in your situation, call now.